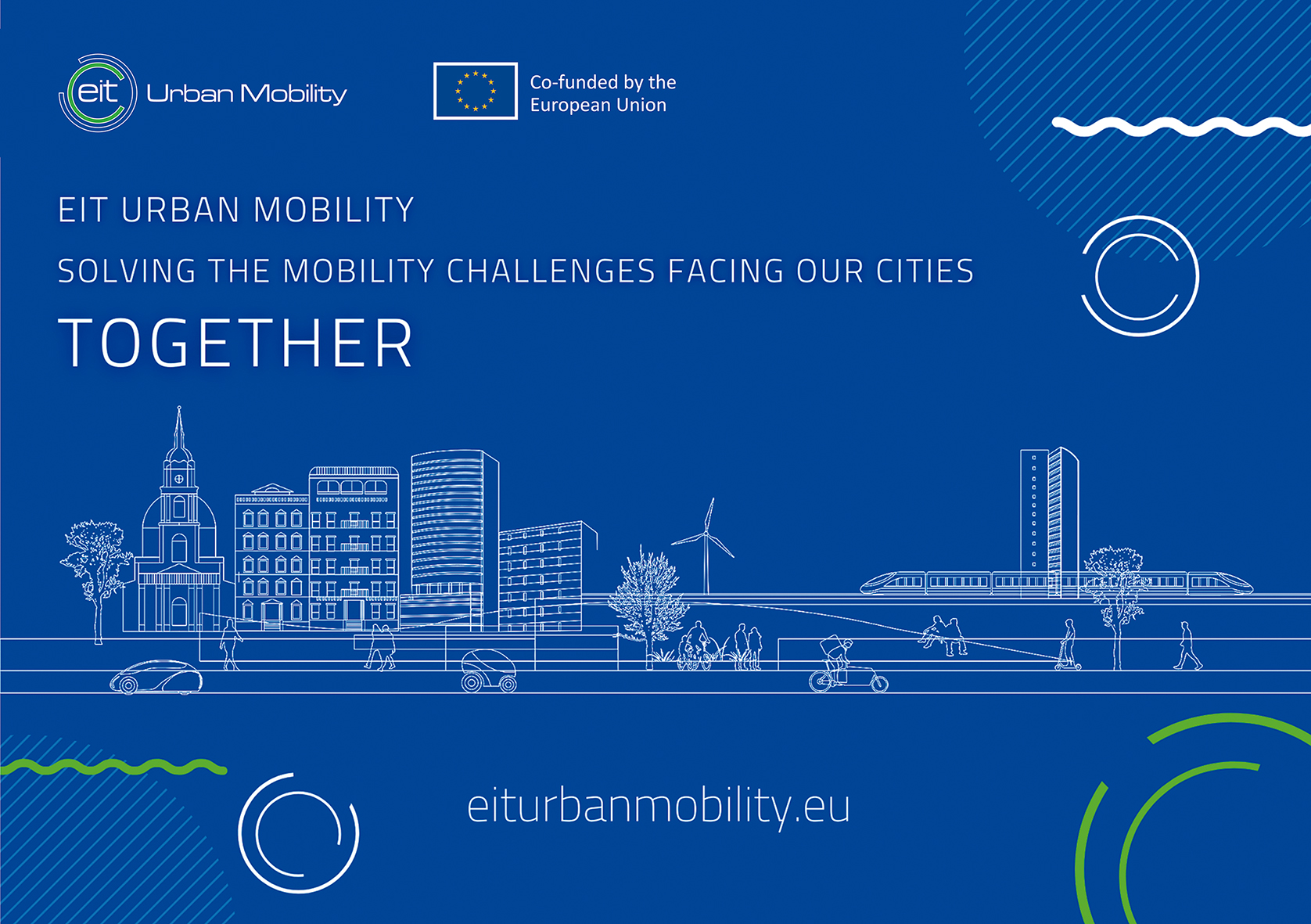 ---

---

---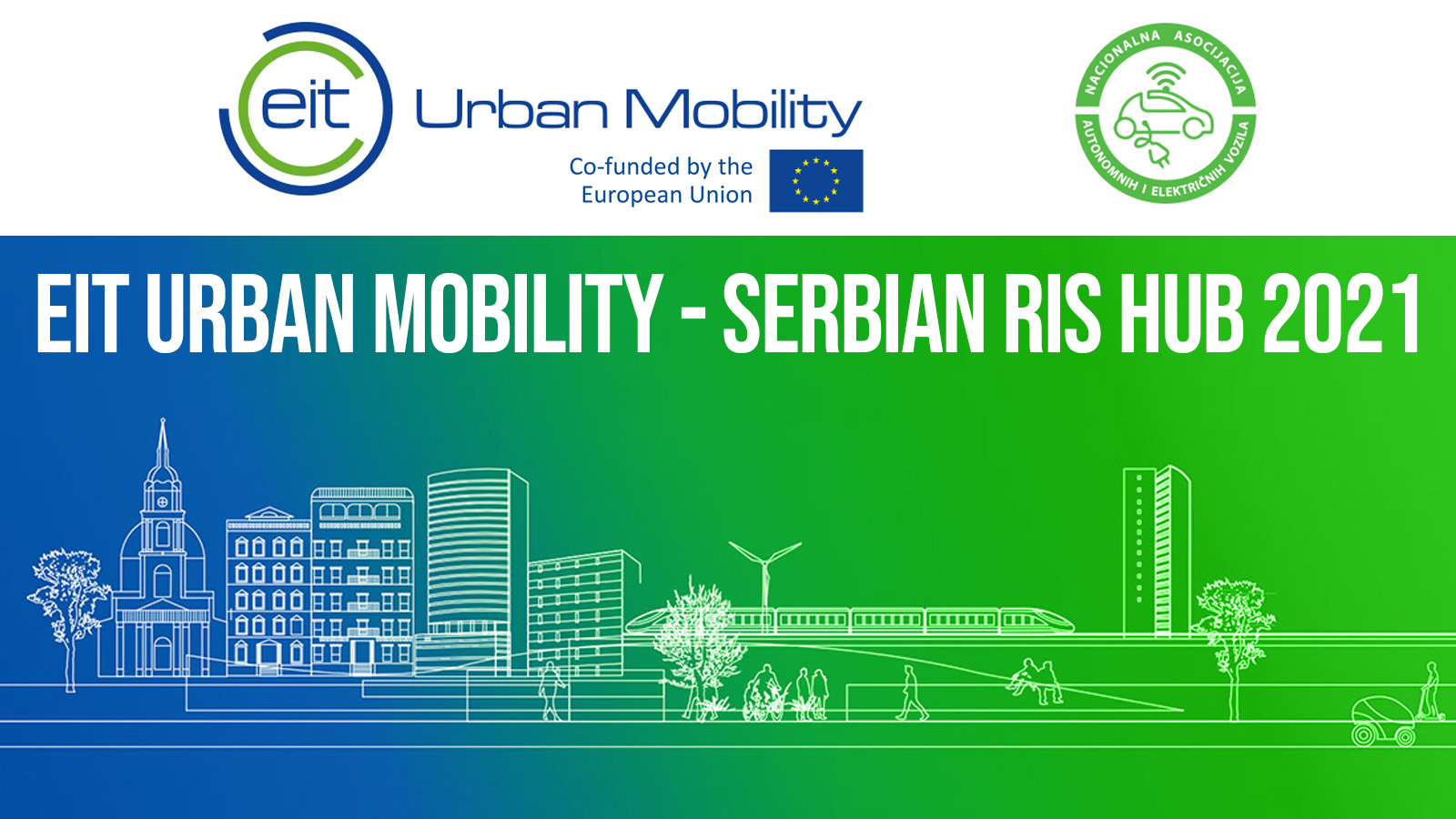 ---
Evropska nedelja mobilnosti
Beograd, 19.09.2021.
Evropska nedelja mobilnosti (ENM) je godišnja kampanja održive urbane mobilnosti,
organizovana od strane mreže gradova Eurocities (koja ima ulogu koordinatora),
Energy Cities i Climate Alliance, uz podršku Ervopske komisije i njenog Generalnog direktorata za životnu sredinu.
Cilj kampanje koja se održava svake godine od 16. do 22. septembra je da podstiče lokalne uprave širom Evrope da uvode i promovišu mere održivog saobraćaja i da ponude svojim građanima alternativne mogućnosti prevoza.
Ovogodišnja tema je:
"ODRŽIVA MOBILNOST ZA ZDRAVIJI ŽIVOT"
NAAEV se odazvao pozivu grada Beograda da zajedno sa svojim akademskim i korporativnim partnerima, 19.09.2019., da doprinos promociji urbane mobilnosti, pre svega sa aspekta  E-mobilnosti. U okviru štanda NAAEV-a učešće su imali proizvodjači električnih automobila VW i BMW (Germany), proizvodjači punjača za električna vozila ABB (Swiss) i Feman (Srbija), proizodjač e-bicikala E-Prime (Srbija), kao i generalni zastupnici proizvodjača e-skutera Motogrini (Italy) i e-trotineta Dualtron (Korea).
Štand NAAEV-a bio je izuzetno posećen a u dužem i srdačnom razgovoru sa predstavnicima NAAEV-a  zadržali su se predsednik grada Beograda gospodin Zoran Radoijičić, direktor transportne zajednice EU Matej Zakonjšek, stalna predstavnica UNDP-a u Srbiji , gospodja Fransin Pikap i direktor za medjunarodnu saradnju delegacije EU u Srbiji, gospodin Emanuele Žiofre. Njih je predsednik Stručnog saveta NAAEV-a, prof. Milan Prokin detaljno upoznao sa projektnim aktivnostima NAAEV-a za period 2020/2022, kao Regionalnog Urban Mobility Haba Evropskog Instituta za Inovacije i Tehnologiju/EIT UM.
AGENDA KONFERENCIJE

---

ODLUKA
komisije za izbor tri najbolje inovativne ideje iz oblasti urbane mobilnosti
14.12.2020. stručna komisija NAAEV-a sastavljena od članova Stručnog saveta i članova menadzmenta donela je odluku da od 11 prispelih idejnih predloga nagradi tri i to:
1. Prvom nagradom u iznosu od 300.000. dinara idejni predlog, "airIONgenerator", dr Vladimira Jovanovića (naučni saradnik Instituta za multidisciplinarne istraživanja, Univerziteta u Beogradu)
2. Drugom nagradom u iznosu od 200.000. dinara idejni predlog, "Elektrofilter za dizel motore", Igora Tepavčevića (preduzetnik-inovator)
3. Trećom nagradom u iznosu od 100.000 dinara idejni predlog, Djordja Stikovića, "UM world Promo" (dipl.informatičar&softver inženjer)
Predsednik komisije:
Goran Dodić
Izvršni direktor
NAAEV

Nacionalna Asocijacija Autonomnih i Električnih Vozila
Knez Mihajlova 19
11000 Beograd
Srbija
www.naaev.rs
---

U narednih godinu dana planiramo da organizujemo nekoliko zanimljivih i korisnih događaja sa temama, "Električna vozila i obnovljivi izvori energije", "Inovativna rešenja za urbanu mobilnost" i "5G – budućnost autonomnog transporta", uključujući fokusirane radionice , panel diskusije kao i testiranje e-vozila.
Kako bi se odredile lokacije-gradovi za održavanje ovih događaja, trebaće nam povratne informacije iz kontakata na terenu kao i od posetilaca ovog sajta (u dole datoj anketi možete glasati za jedan od predloženih gradova u kome bi želeli da posetite ovakav događaj u organizaciji NAAEV-a). Osnovni cilj događaja je da bude zabavan i generalno zanimljiv ali će takođe biti usmeren na promociju i stimulisanje veće upotrebe električnih vozila, obnovljivih izvora energije i rešenja za energetsku efikasnost na ličnom nivou, na nivou grada a u pojedinim slučajevima i na nivou države. To će biti jednodnevni događaji čiji je cilj privlačenje široke zajednice individualnih lica i profesionalaca iz industrije

.
---


Od septembra 2019 godine NAEEV ima status mrežnog partnera EIT UM-a (European Institute of Innovation and Technology-Urban Mobility).
U periodu od oktobra 2019 godine do marta 2020 godine,  predstavnici NAAEV-a bili su aktivni učesnici EIT Urban Mobility Foruma održanih u Budimpešti (29.10.2019), Ludwisburg-u (10/11.12.2019), Braunschweig-u (12/13.02.2020) i Eindhoven-u (3/4.03.2020). Suštinski ciljevi tih sastanaka bili su usmereni ka selekciji "Izazova" predloženih od strane gradova-partnera EIT UM-a, kao i stvaranje projektnih konzorcijuma koji treba da ponude najefikasnija rešenja.
Partneri EIT UM-a su vodeće evropske kompanije, istraživačke i obrazovne institucije i gradovi. Svi oni pružaju podršku i aktivno su angažovani putem inovacijskih čvorišta pokrivajući ceo lanac vrednosti, od vozila i saobraćajnih tehnologija do urbanističkog planiranja, usluga podataka, energetike, maloprodaje, finansijskih usluga i inženjeringa.
U okviru projektnih predloga za period 2020/2022 koje će EIT UM finansirati, NAAEV je sa konzorcijalnim partnerima aplicirao sa 7 inovativnih projektnih rešenja za selektovane "Izazove" (ukupno 83) koje su nominovali gradovi-partneri  EIT UM-a, kroz City Club. Konzorcijumi svoje projektne predloge moraju dostaviti do 30.04.2020., a izbor onih koji će biti finansirani, u zavisnosti od kategorije, biće izvršen u periodu od 30.06.2020. do 28.08.2020.
Tematske oblasti koje obuhvataju projektne aktivnosti NAAEV-a u okviru EIT UM-a su:
– EIT Urban Mobility Hubs 2020
– Inovation projects RIS 2020/2021
– Innovation, Business Creation, Citizen Engagement 2021/2022
---
POSETA:  BME/Budapest University of Technology and Economics,  Connected and Automated Mobility Cluster of Zala i Automotive Proving Ground-ZALAZONE
25 i 26. Septembra 2019. u organizaciji NAAEV-a, tim sastavljen od eminentnih stručnjaka tehničkih fakulteta sa beogradskog, novosadskog i niškog Univerziteta kao i predstavnika ministarstva gradjevinarstva, saobraćaja i infrastrukture bio je u radnoj poseti BME-u/Budapest University of Technology and Economics, Connected and Automated Mobility Cluster of Zala i Automotive Proving Ground-ZALAZONE. U toku intezivne dvodnevne komunikacije izmedju naših i madjarskih stručnjaka fokus su bile električna i autonomna mobilnost, e-infrastruktura i 5G komunikacije. Suština je bila u razmeni iskustva i novih ideja a pre svega u sagledavanju mogućnosti saradnje na projektima(bilateralnim i multinacionalnim) iz ovih oblasti, koji su finansirani iz različitih evropskih fondova, u okviru čega madjarska strana ima respektabilna iskustva. Definisani su zajednički interesi i postavljene osnove za dalju saradnju.
U prilogu RTS-a,
NAAEV u Mađarskoj (video)
, dat je kratak prikaz ove posete a u posebnom dodatku se nalazi dokument-
MoU
, potpisan izmedju ZALA Klastera i NAAEV-a.
---
Izveštaj sa sastanka u Solunu (eng)
SE EUROPE ELECTRIC MOBILITY MEETING
Thessaloniki, 09. September 2019.
Hellenic Institute of Electric Vehicles
Bulgarian Electric Vehicles Association
Association for Promoting Electric Vehicles in Romania
National Association of Autonomous and Electric Vehicles of Serbia
Association for Promoting Electric Vehicles Elektromobilnost Skopje
Based on the following Agenda:
1. Presentation of the Interreg program (Mr. Martin Zaimov – BAEPS);
2. Status of charging networks in each county and priorities (each Association);
3. Infrastructure for Fast and Super-Fast Charging Stations (Mr. Dennis Negkas – HELIEV);
4. Draft proposal for the Interreg Greece-Bulgaria and cross-border obstacles (Mr. Martin Zaimov-. . . . . . . – BAEPS);
5. Wireless Control of Chargers for Electric Vehicles (Prof.dr Milan Prokin – NAAEV);
6. Establishment of a Joint Working Group (Dr Radomir Zikic – NAAEV)
Conclusions of the meeting:
The Electric and Autonomous Mobility Associations of the five Balkan countries, signatories to the Memorandum of Understanding – Regional Collaboration on Electric Mobility and Charging Infrastructure in SouthEast Europe, met during the Thessaloniki fair to discuss ways of further cooperation.
All agree that electrically powered vehicles will replace those with internal combustion within the next ten to twenty years.
Sustainable mobility and the Climate crisis are top priorities of the European Union and of each of our countries.
We discussed in great detail one of the main obstacles for the faster and wider adoption of electric vehicles – the necessary investment in charging stations that have to be constantly available to the general public. This applies even more to cross-border mobility.
One of the most widely used EU subsidies have been those of the Interreg IPA CBC programs, seven of which concern our countries.
The five associations shall take an active role in shaping the next operational period 2021-27 and thus ensure that EU support will be available for boosting electric and autonomous mobility in our five countries.
The five associations established a joint working group/JWG for the pragmatic achievement of our common goals.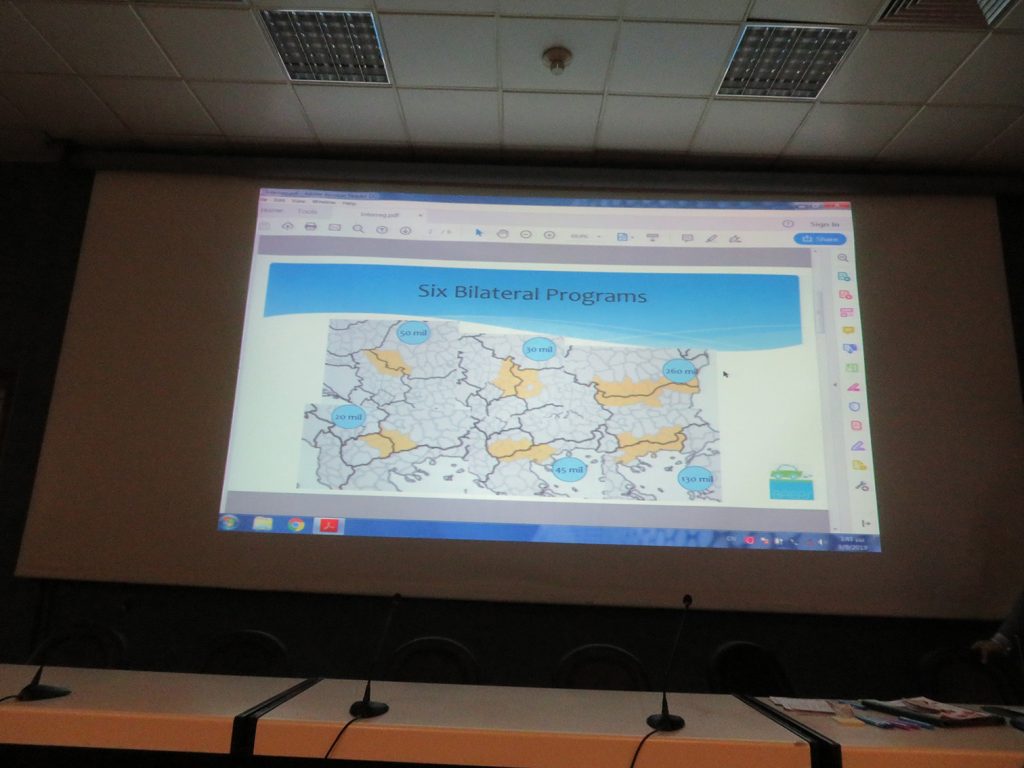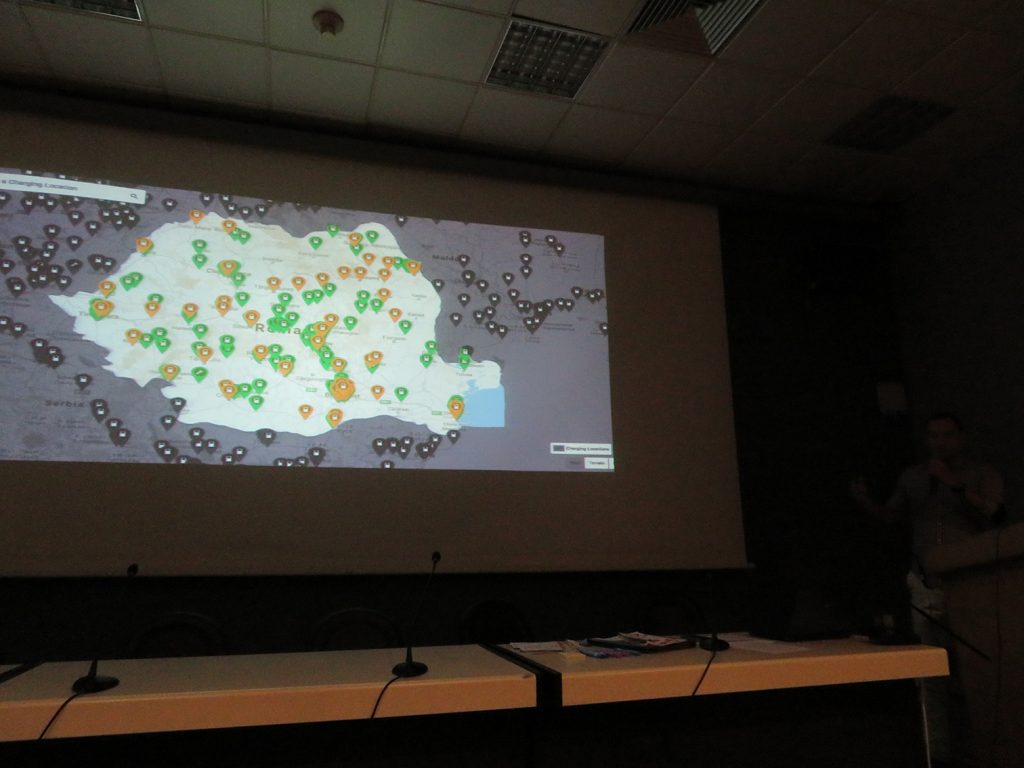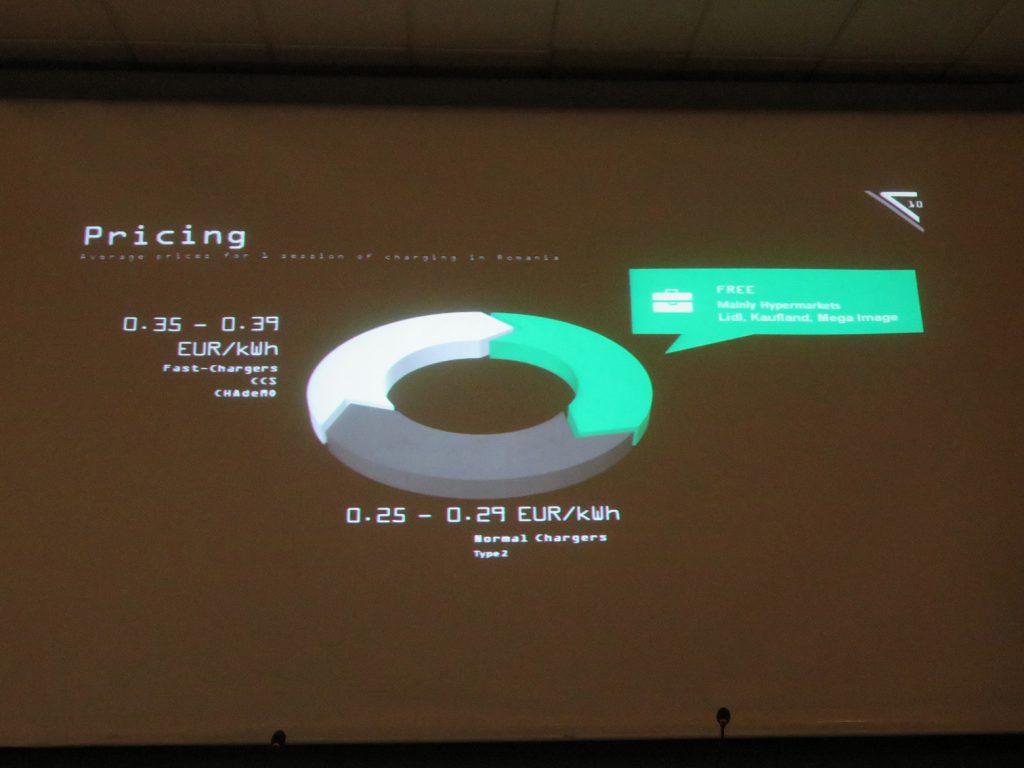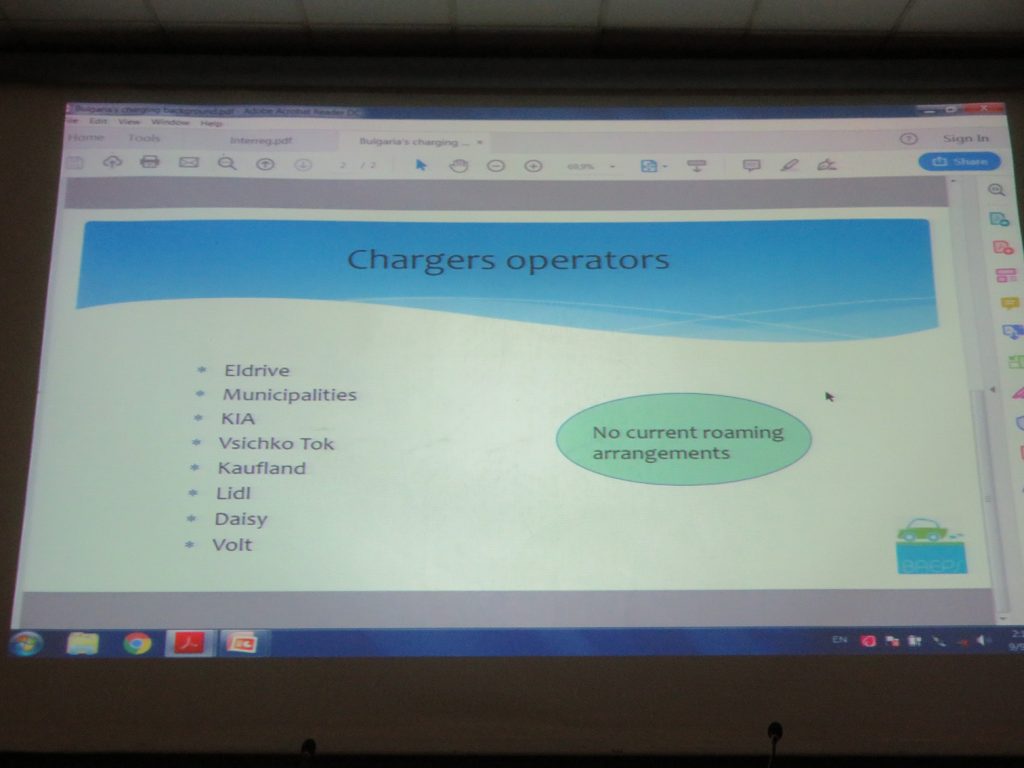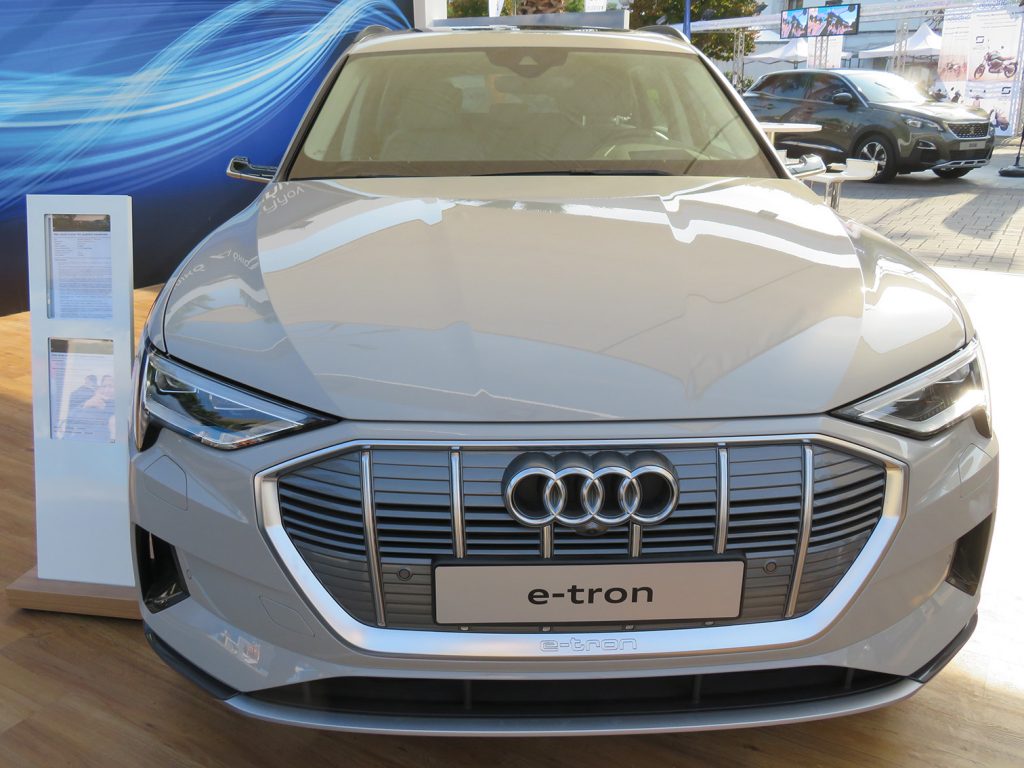 ---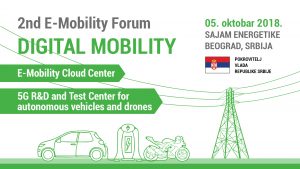 Budućnost transporta ka kojoj se krećemo je definitivno električna i autonomna, suštinski digitalna. Vozilima će u ne tako dalekoj budućnosti u potpunosti upravljati softver odnosno veštačka inteligencija. Nivo autonomije 5 koji podrazumeva potpuno isključivanje čoveka kao subjekta u upravljanju vozilom je cilj koji je realno dostižan u narednih 10 godina.
NAEV/Nacionalna Asocijacija Električnih Vozila i UDIES/Udruženje Inženjera Elektrotehnike Srbije su u okviru Sajma Energetike u Beogradu, 05.10.2018., pod pokroviteljstvom Vlade Republike Srbije i Kancelarije za informacione tehnologije i elektronsku upravu, organizovali II E-Mobility Forum 2018., pod naslovom "DIGITAL MOBILITY". Forum je kao izaslanik predsednice Vlade  otvorio Doc.dr Mihailo Jovanović, direktor Kancelarije za informacione tehnologije i elektronsku upravu. Prema Vladi Srbije upućena je Inicijativa sa "10 predloga za električnu mobilnost Srbije".
U okviru Foruma prezentovana su dva infrastrukturna projekta, "E-Mobility Cloud Center" i "5G R&D and Test Center for autonomous vehicles and drones", koje su inicirali NAEV i UDIES u saradnji sa ETF-om, Saobraćajnim i Mašinskim Fakultetom Univerziteta u Beogradu. Projekte su predstavili članovi kreativnog tima NAEV-a, Nemanja Stepanović, Saobraćajni fakultet BU, Dragan Stamenković, Mašinski fakultet BU i dr.Milan Čabarkapa sa ETF-a BU. Na Forumu su sa izuzetnom pažnjom saslušana zanimljiva izlaganja  eminentnih naučnih i stručnih članova i partnera NAEV-a, izmedju ostalih, Aleksandra Jakovljevića direktora sektora za strategiju EPS-a, Prof.dr Milana Prokina sa ETF-a, Prof.dr Aleksandra Neškovića, sefa katedre za telekomunikacije ETF-a, Prof.dr Djuradja Budimira, Faculty of Science and Technology, Universuty of Wenstminster, Msc Jelene Stojković ETF BU, Marije Novakovic predstavnika Siemensa, Vladana Lapčevića predstavnika M&C kao i Nebojše Zdravkovica predstavnika BMW-a.
Zaključak i poruka Foruma je da su razvojni i istraživački projekti u okviru E-mobilitija suštinska šansa Srbije da uhvati priključak u ovoj visoko tehnološkoj i profitabilnoj oblasti. Na tom putu NAEV i UDIES su svojim kapacitetima sposobni da budu kontakt tačka i koordinatori za kompanije i naučnoistraživačke i razvojne institucije sa ciljem da ih kroz svoje aktivnosti uključe u različite projekte istraživanja, razvoja i izrade električnih i autonomnih vozila i njihovih komponenti kao i razvoja, izgradnje i upravljanja mrežom e-infrastrukture.
prezentacija 1_NAEV I E-MOBILITY FORUM 2018
prezentacija 2_E-Mobility 2018
prezentacija 3_5G R&D Test Centar za autonomna vozila
prezentacija 4_DJB_E-Mobility forum
prezentacija 5_JS_Uticaj povećane penetracije e-vozila na elektroenergetsku mrežu i druge potrošače
prezentacija 6_Emobility Cloud Center
prezentacija 8_Upravljanje infrastrukturom za punjenje EV
prezentacija 9_Emobility forum
prezentacija 10_NAEV_EMobilityForum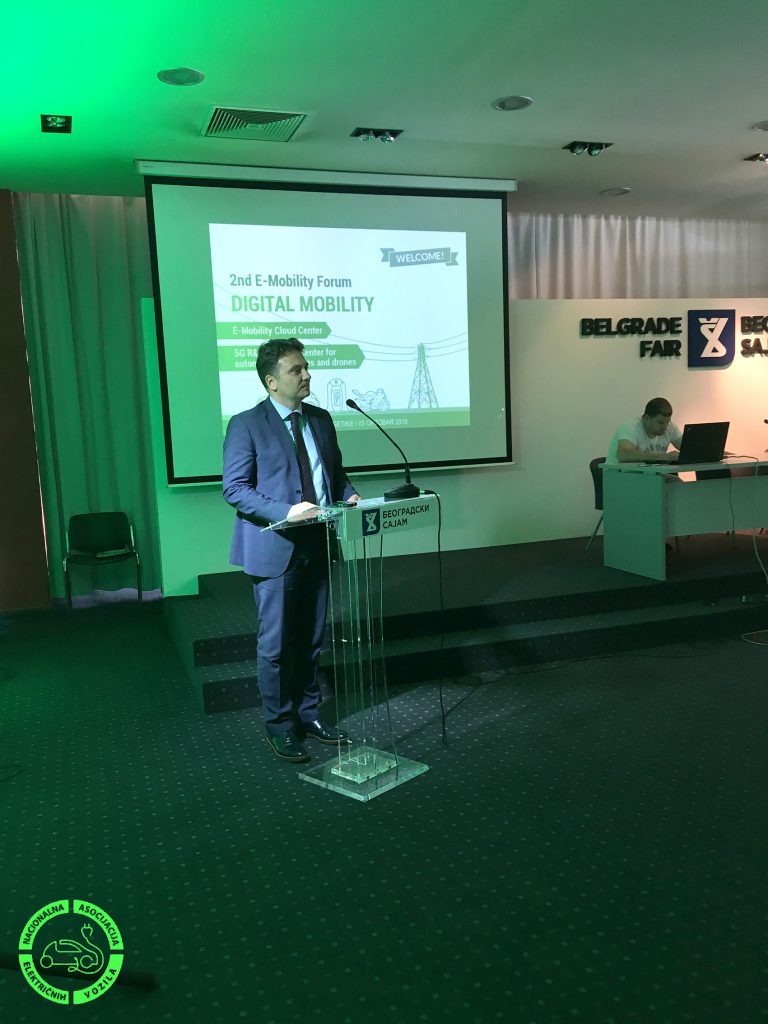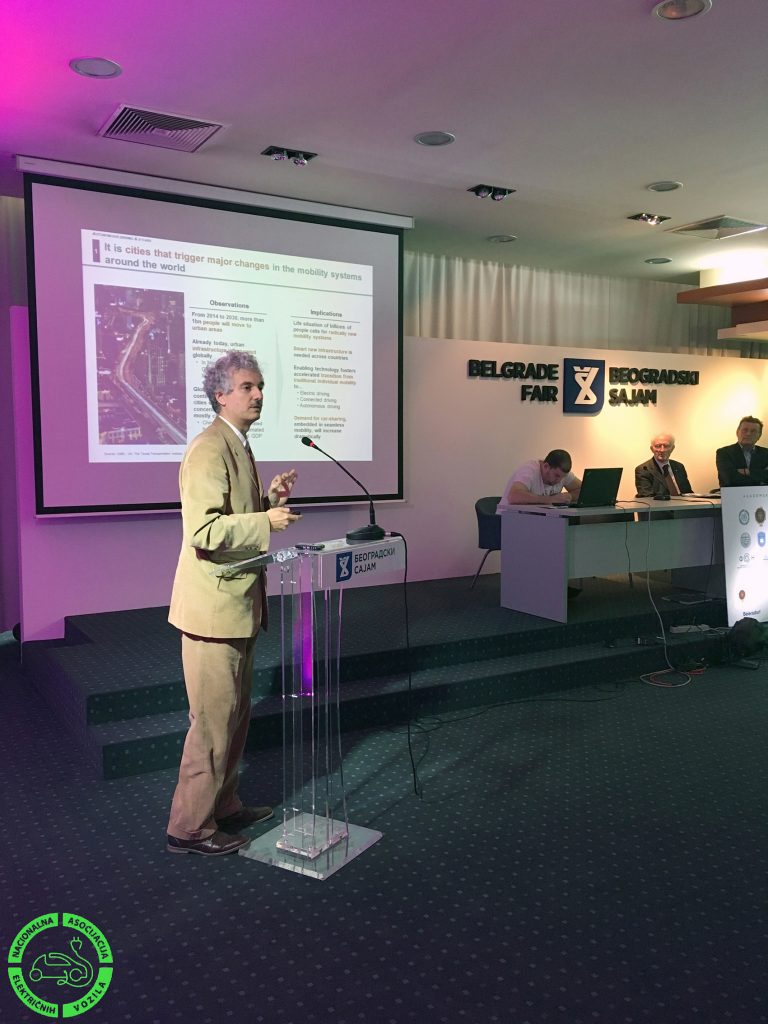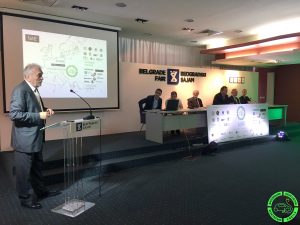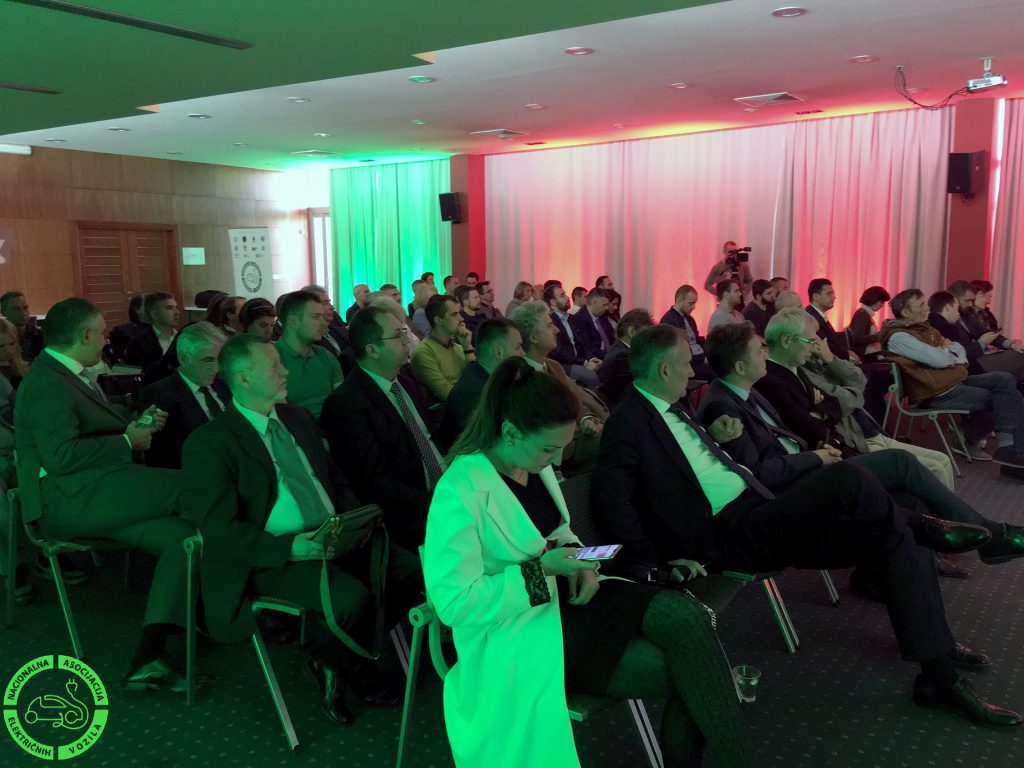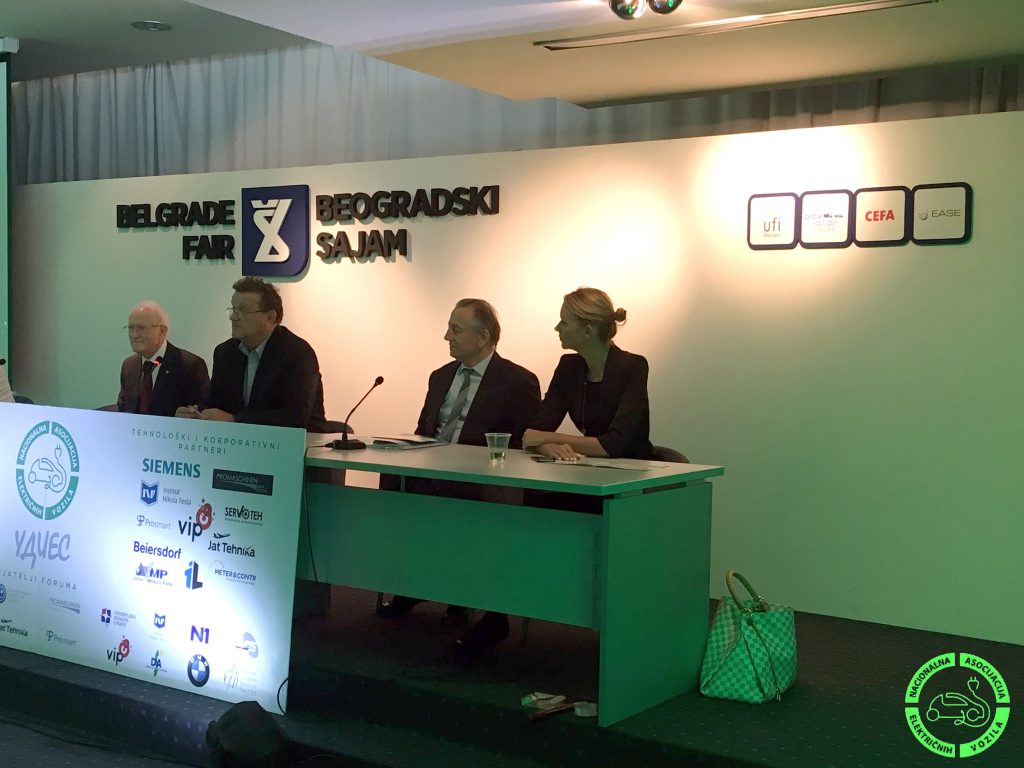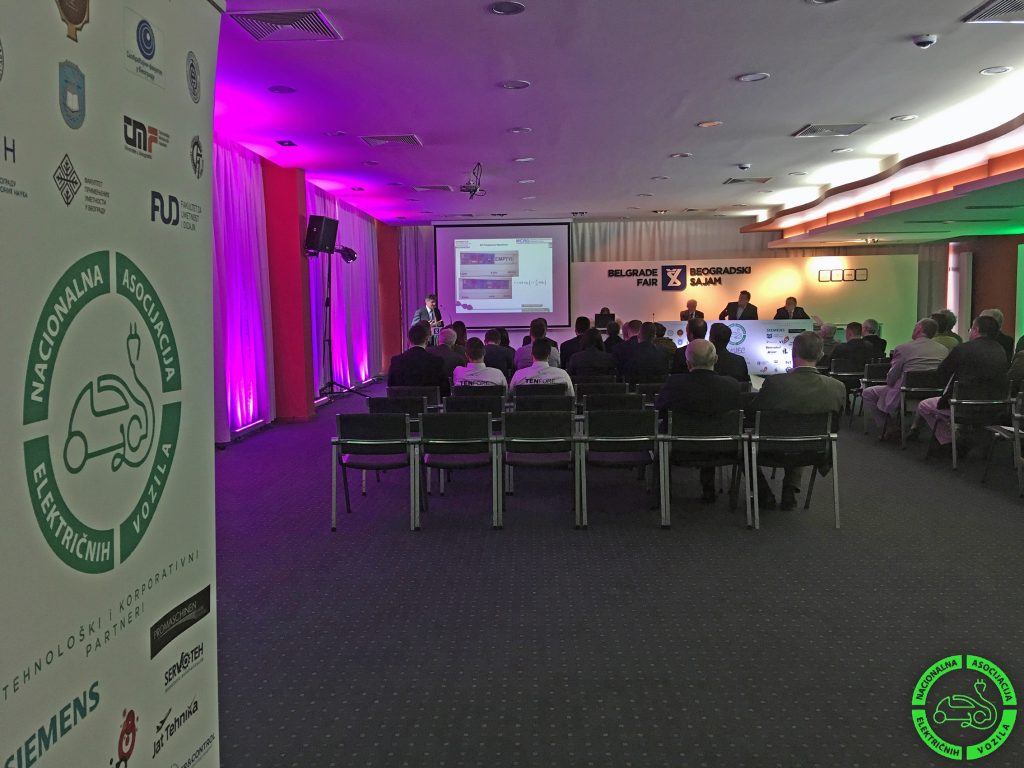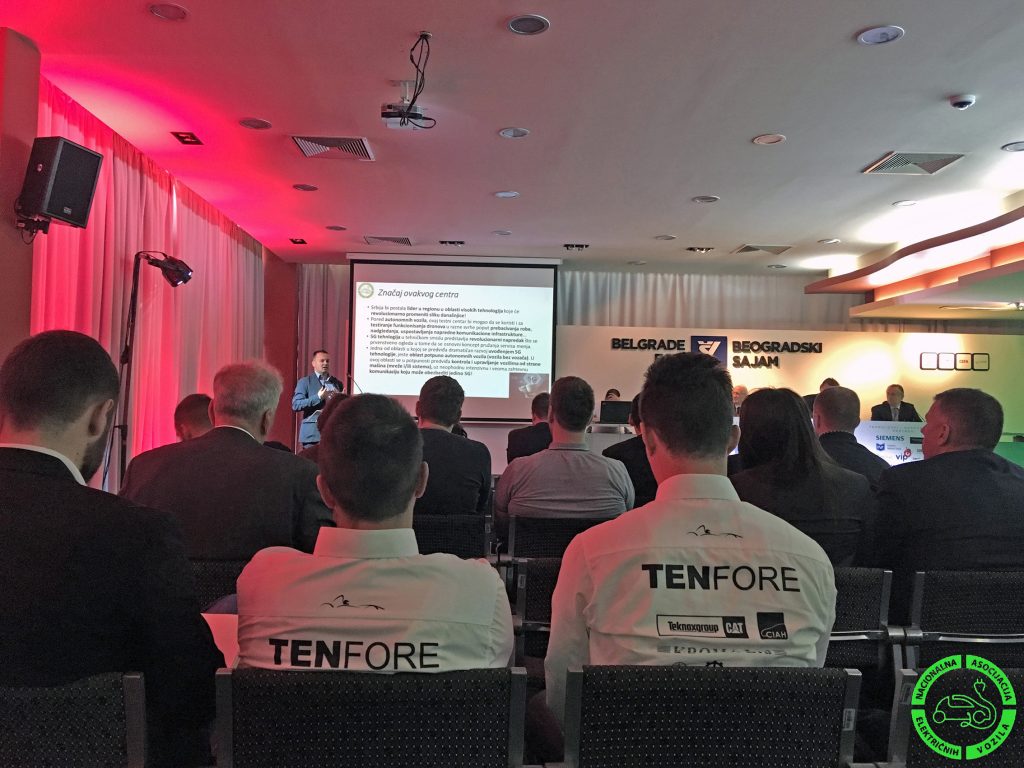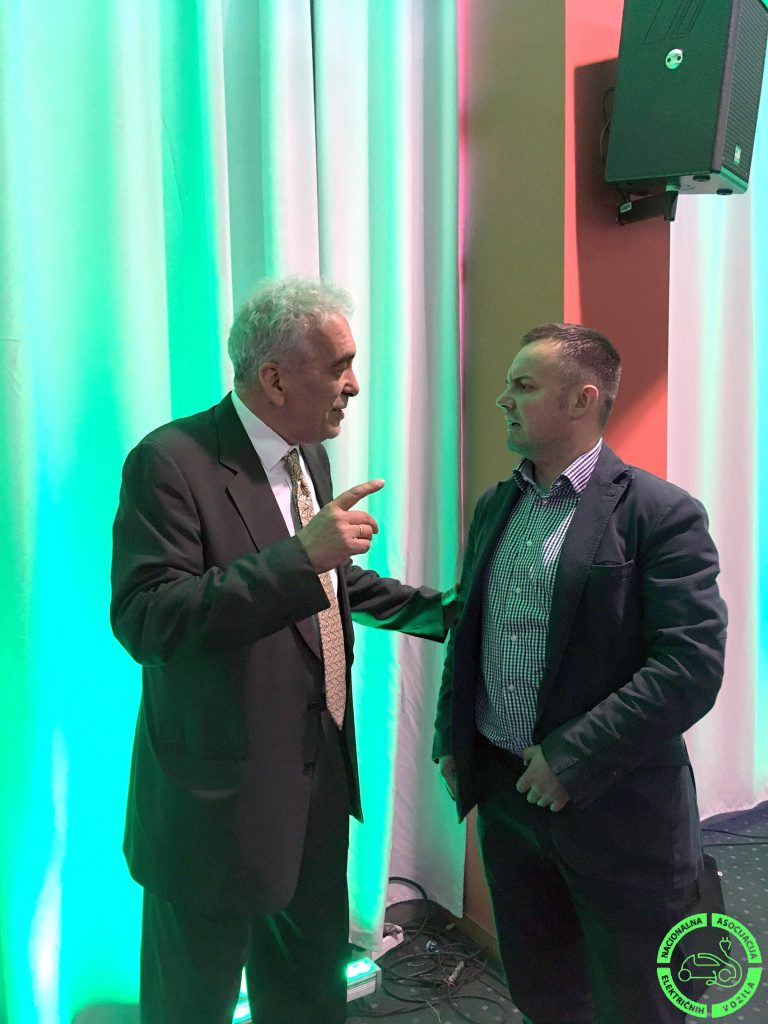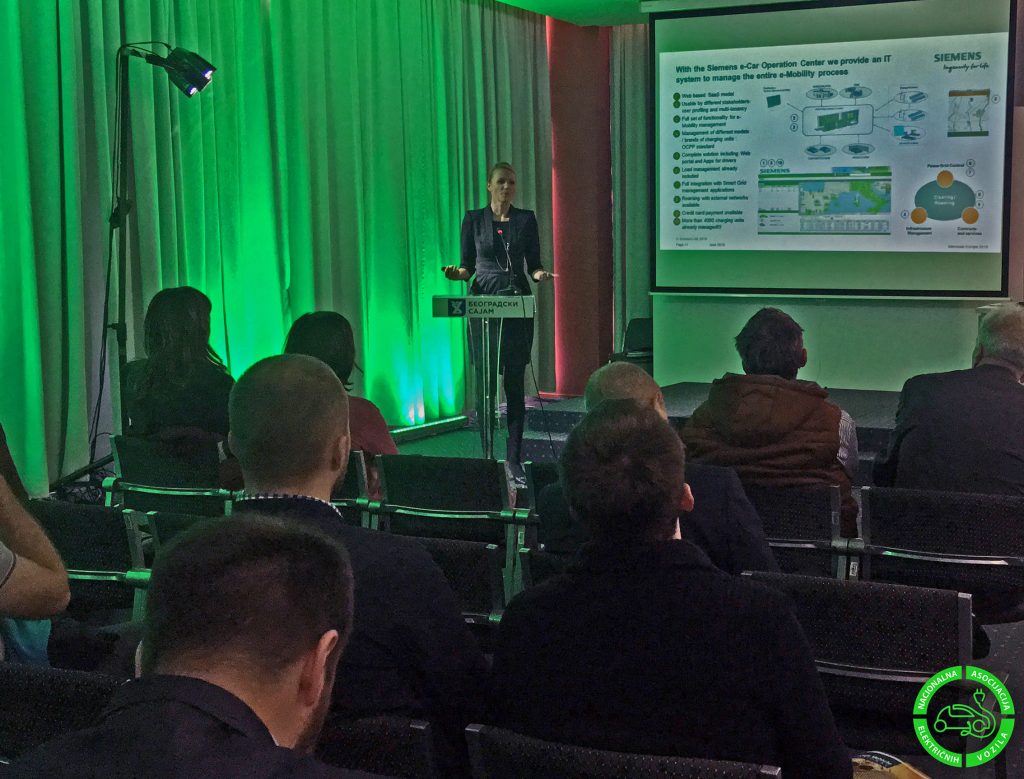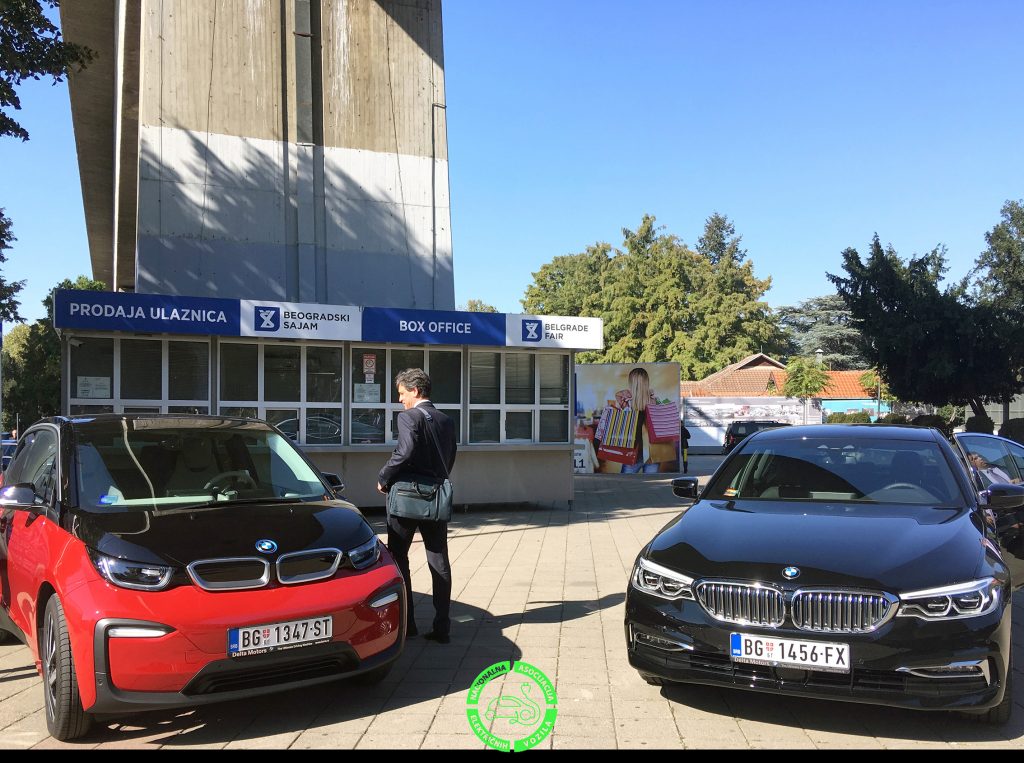 E-mobility development could create 16,000 jobs, EUR 1.4 billion in added value by 2025