INICIJATIVA ZA REALIZACIJU AKCIONOG PLANA
za sprovođenje Strategije održivog urbanog razvoja Republike Srbije do 2030
za period od 2021 do 2022 godine
Na predlog MGSI, Vlada Republike Srbije je 18.03.2021. usvojila AKCIONI PLAN za sprovođenje Strategije urbanog razvoja Republike Srbije do 2030 godine za period od 2021 do 2022 godine. U usvojenom Akcionom Planu verifikovana su tri projektna predloga NAAEV-a / Nacionalne Asocijacije Autonomnih i Električnih Vozila, kao nosioca aktivnosti:
Мера 2.3.4: Увођење нових технологија у транспорту(на електропогон, нових система модуларног превоза, дељење превоза индивидуалним возилом и сл.)                                                                                                                               ДУ-ЈИ
Назив активности

Институција која спроводи активност

Oрганизације партнери

Рок за завршетак активности

Извор финансирања

Веза са програм. буџетом

Укупна процењена финансијска средства по изворима у 000 дин.

2021.

2022.

2.3.4.1 "Е-Mobility Cloud Centar" (мапа доступних пуњача за е-возила, надзор и управљање, "E-roaming")

МГСИ

НААЕВ, АИНС, УДИЕС, UNDP, МЗЖС

2021.

GEF

Буџет РС

3.500

2.3.4.2 Истраживачко-развојни и тест центар за електрична и аутономна возила и дронове

град Чачак

НТП

НААЕВ, АИНС,

УДИЕС, ИКС, МГСИ, МЗЖС, МПНТР

2022.

Буџет РС, Донацијe, Кредит, Светска банка, EBRD

350.000

450.000

2.3.4.3 "City AI" – урбана мобилност заснована на вештачкој интелигенцији

град Суботица

ЕТФ, BME, НААЕВ

2022.

Буџет РС, Донацијe, Кредит, Светска банка, EBRD

95.000

79.000
NAAEV je u septembru 2019 godine zaključio "Memorandum of Understanding Concerning Scientific, Tehnical and Commercial Cooperation" sa ZONE CLUSTER Nonprofit Ltd. koja upravlja najvećim evropskim centrom za ravoj i testiranje električnih i autonomnih vozila izgrađenom u Zalaegerszeg-u u Mađarskoj, u cilju saradnje na realizaciji izgradnje kompatibilnog centra u Srbiji i  njegovom zajedničkom korišćenju. U koordinaciji NAAEV-a, Saobraćajni, Mašinski i Elektrotehnički fakultet Univerziteta u Beogradu učesvovali su u izradi idejne projektne studije centra, "5G R&D and Test Center for autonomous vehicles and drones".
Sa  Budapest University of Technology and Economics / BME i Elektrotehničkim fakultetom Univerziteta u Beogradu NAAEV je u januaru 2021. zaključio "Memorandum of Understanding" sa ciljem zajedničke realizacije inovativnih projektnih rešenja iz urbane mobilnosti sa fokusom na upravljanje saobraćajem u realnom vremenu u urbanim sredinama baziranom na upotrebi veštačke inteligencije.
Imajući u vidu značaj i kompleksnost projekata koji su definisani u okviru Mera 2.3.4 (1-2-3) AKCIONOG PLANA, kao i postavljene rokove  NAAEV je ministru građevinarstva, saobraćaja i infrastrukture, 19.04.2021. predložio hitan sastanak na kome bi se zajednički sagledale i definisale konkretne aktivnosti u okviru mogućnosti za realizaciju usvojenih projektnih predloga.

AWARD-WINNING PROJECTS
NAAEV PROJECTS
2020/2021 & 2022
SRB-UM-HUB
Serbian Urban Mobility Hub
SrbUM Hub project aims to establish an Urban Mobility Hub in Serbia and to be a backbone of local KIC. The Hub will focus on creating a framework that supports any similar UM initiative on local and national levels through raising awareness on making urban spaces more liveable. Following the EIT approach by connecting, educating and accelerating, this will be achieved by organizing frequent meetings with authorities, public and stakeholder surveys, TV and other media appearances. The innovation potential in Serbia will be mapped through stakeholder surveys and joint workshops, and Serbian cities encouraged to join Pan-EU City Club. Also, one of the aims of the Hub will be the promotion of enhancing formal education concerning UM, as well as permanent assistance in fundraising and project implementation.
For whom: The Hub will network knowledge triangle (education, research, and business) with national and local authorities, city governments and municipalities.
Expected benefits: Citizens will benefit from healthier city environments. Indeed, citizens of major cities in Serbia in particular in Belgrade are suffering from long-term air pollution caused by UM. The Hub will fill the gap on a lack of systematic solutions for organized actions that would improve the quality of life in cities enabling an easier transition to new modalities of UM. National and local authorities would benefit from reaching inclusive, green and prosperous additional benefit from SrbUM Hub would be an opportunity for job creation in the mobility sector.
Main outcomes:  Panel discussion on issues raised through mobility survey – moving towards solutions Green Mobility event / Serbian UM workshop /  Forum on new business opportunities
Next steps: The HUB will continuously assist stakeholders in the search for systematic, integrated, user- centric solutions in UM of people, goods, and waste by finding EU and national funding sources and assisting them in project implementation.
MAY – D
MeAndYou Distrbution – citizen engagement in last mile distribution to emprove urban logistics
The project MeAndYou Distribution aims to employ everyday urban mobility of individuals in the last mile distribution, as in some cases citizens could deliver goods (using cars, bicycles, walking,…) from senders to receivers on their way and help reduce traffic and air pollution caused by delivery vehicles. Within the project new smartphone application will be developed that will allow its users (senders, recipients, and deliverers) to participate in crowd delivery. The APP will incorporate options for ride-sharing, additionally increasing environmental benefits of its use. Through the client application senders and receivers will create delivery tasks (defining time, start & final destination and the cargo). The platform will then choose a deliverer that has the closest match to the parameters of tasks. Green points, financed from the City fee, awarded to users for their eco-friendly behaviour, may be turned to, for example, concert or theatre tickets or free parking. This project will be realized by higher education and business partners from two different RIS countries, and application testing will be performed in a living lab RIS SEE city.
Within MAY-D project new APP will be developed that will allow its users (senders, recipients, and deliverers) to participate in "crowd" (one-to-one) delivery. The APP will incorporate options for ride- sharing, additionally increasing environmental benefits of its use. The cost of a single delivery will be paid either by senders or recipients, and will consist of the delivery fee (paid to the deliverer), EIT support fee (paid to EIT as the supporter of the project), the consortium fee (distributed between members of the consortium, without the City) and the City fee.
Green points, financed from the City fee, awarded to the APP users for their eco-friendly behaviour, may be turned to, for example, concert or theatre tickets, and in case of ride-sharing in exchange for, for example, free parking. The advertising through the APP will be supported and will bring additional income for the consortium and EIT UM.
For whom: The potential users of the APP are cities and its individual citizens (receives and deliverers), and delivery and other companies (senders).
Expected benefits: All users will have the benefits via Green points, delivery companies will decrease their costs (no unattended deliveries and less vehicles on the streets) and cities would reduce traffic and air pollution.
Development plan: Online surveys on the needs of potential users. The APP development and programming considering results from surveys. Pilot implementation in real conditions and launching of the APP. The APP promotion and smart urban mobility awareness raising. Writing of the Business plan to summarize all these activities.
After the Activity: The APP will be further improved, commercialized, and promoted to the interested parties on the local as well as European market.
UrbanDRONE scheduler
Real-time scheduler for drone based services in urban areas
The project urbanDRONEscheduler aims to deliver a real-time digital platform for drone operation in an urban area, as well as in low-density or cities on inaccessible terrain. The platform consists of the Drone Flight Control Center (DFCC) supervised by city authority on the server-side, and APP/HTTPS-based application on a client-side. Through the client application, the drone user is requesting a ride defining time, start & final destination and the cargo. DFCC is approving corridor routes in real-time based on risk analysis, taking into consideration drone performance, external factors such as weather conditions, and cargo list. During the flight, DFCC is monitoring drone ride by the Global Navigation Satellite System (GNSS) with continuous flight auditing and management on possible enforcement interface.
For whom: Primary users of DFCC and the APP are citizens, city goverments and delivery companies in low-density or cities on inaccessible terrains, as well as citizens with walking disabilities.
Expected benefits: The platform for drone operation is eco-friendly, and will be adaptable to different urban conditions, making it good last-mile solution. The use of unmanned drone services would certainly be beneficial for citizens in low-density or cities on inaccessible terrains, or, in the case of a pandemic, to everyone.
---
U 2021. godini NAAEV je kao projektni lider i konzorcijalni partner učestvovao u izradi osam projektnih predloga od kojih su četiri nominovana
u okviru konkursne procedure EIT UM-a
Innovation Call 2021/2022.
One Stop Shop Application (OSSA)
Combining Siemens SiTraffic SCALA and/or MOTION adaptive traffic control systems with Siemens SiBike smartphone application providing green wave for bicyclists, GPS Tuner's optimized navigation for e-bikes and citizen engagement smartphone application, will provoke more citizens to use bicycles.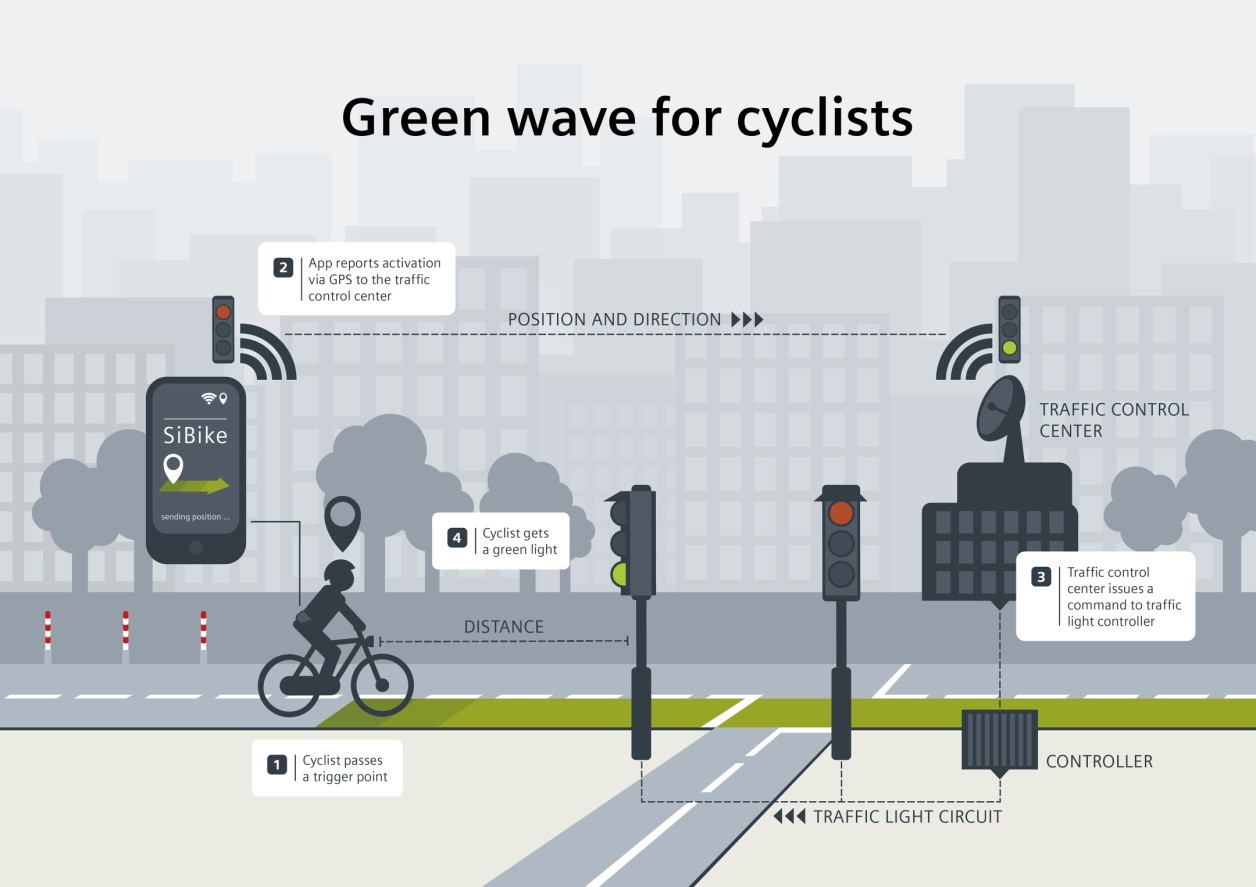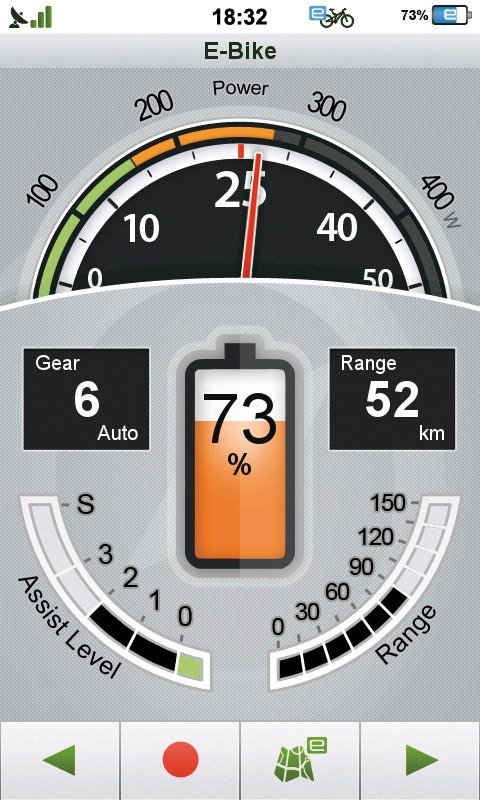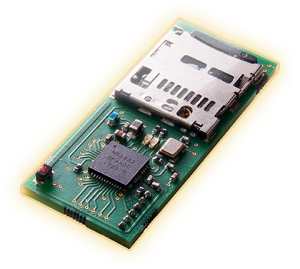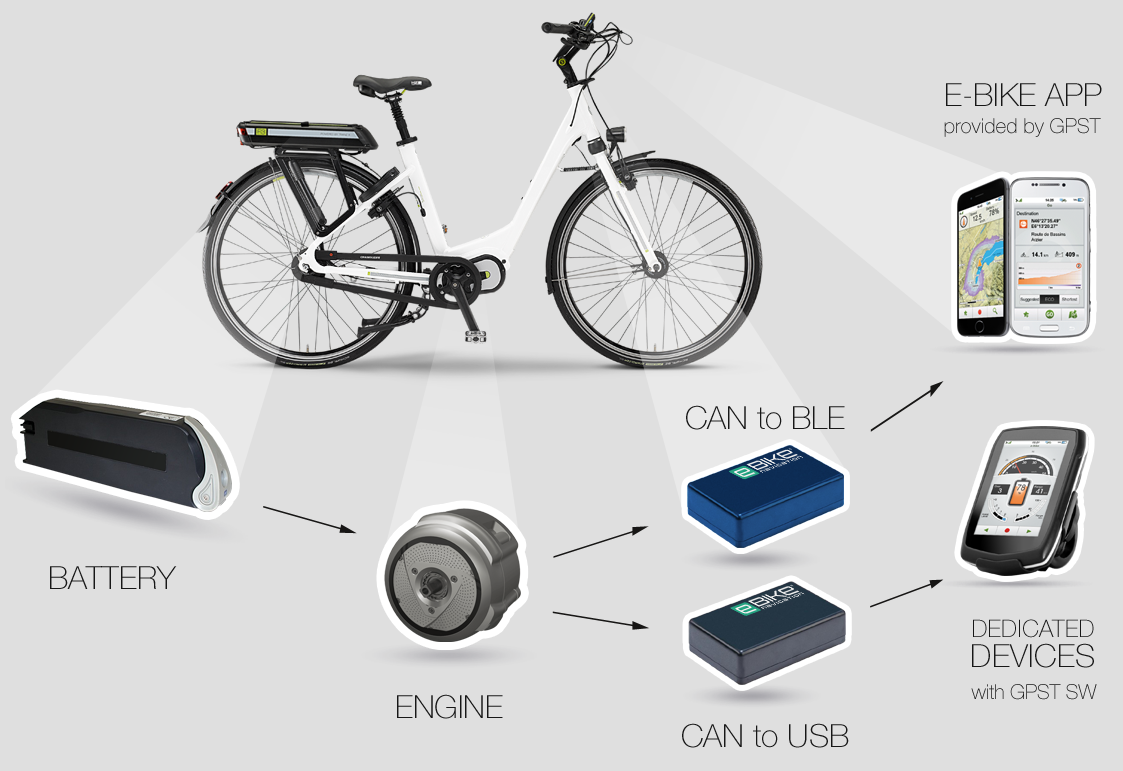 Cycling Safety Radar (CySaR)
Mounted on the left and right side of public transportation vehicles (buses, trolleybuses, and trams), with visual and optional audio indicators informing their driver about presence of bicyclists or motorcyclists on the left and right side, very often in blind spots, will increase safety of bicyclists and motorcyclists.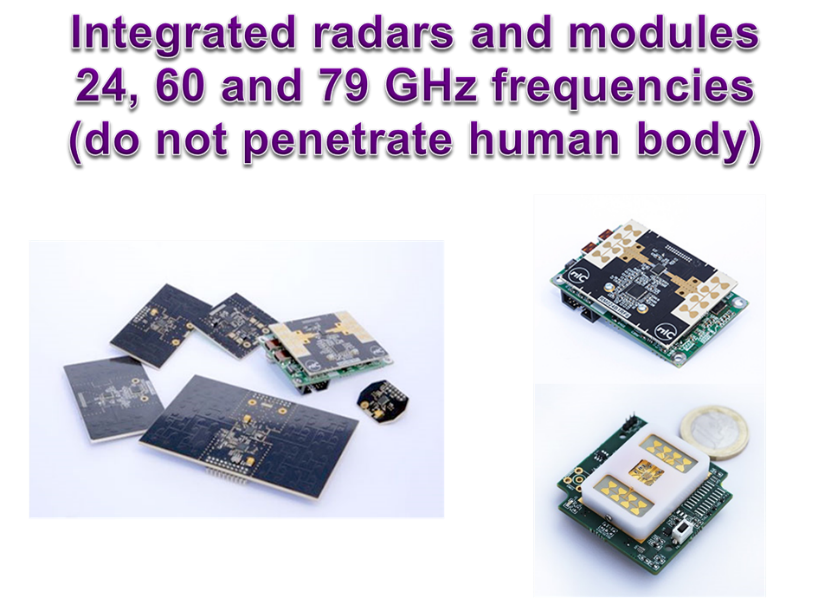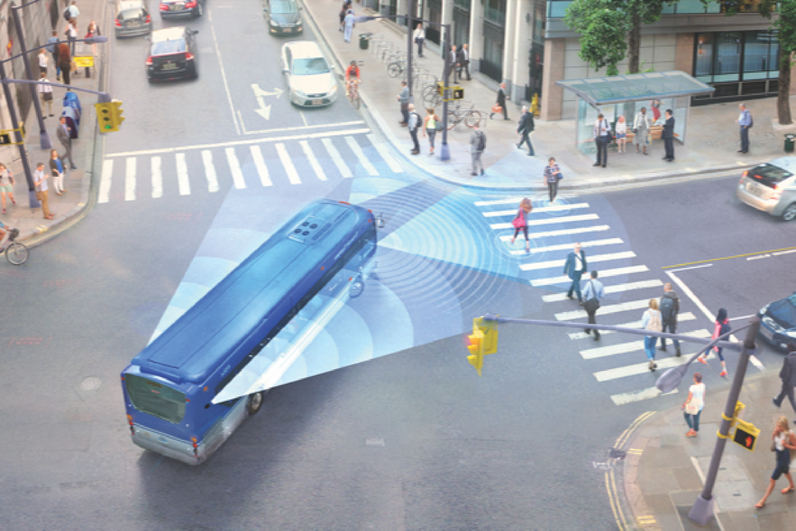 Secondary use of EV-batteries for Energy Storage (SEVES)
Elimination of spontaneous combustion of lithium ion and lithium metal batteries due to lithium dendrites, growing on impurities in electrolytes, punching through a separator and short-circuiting an anode and a cathode.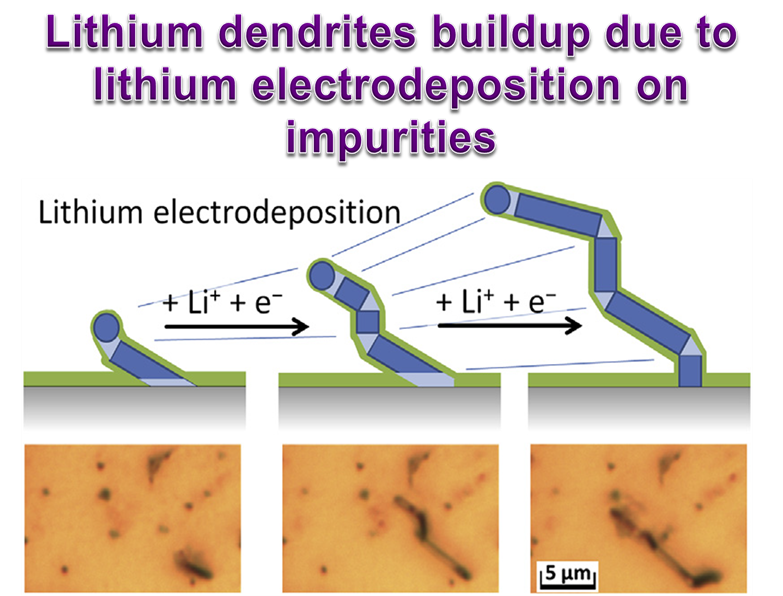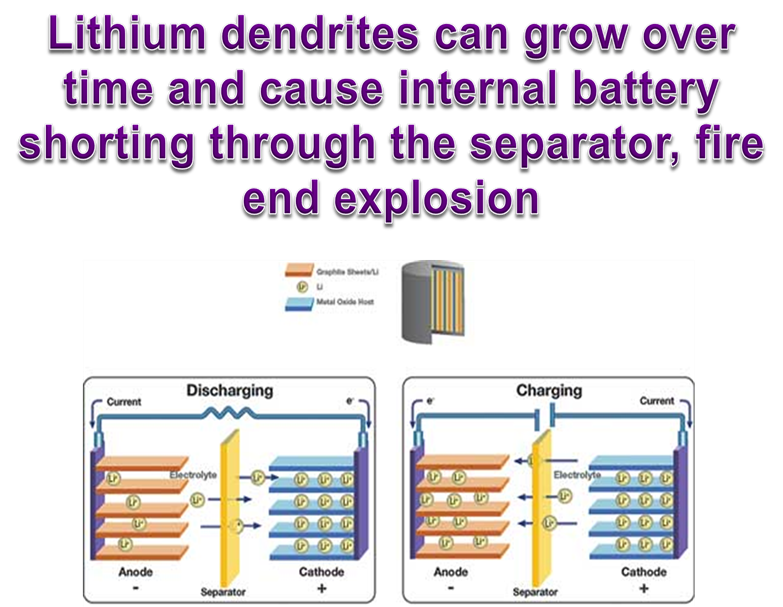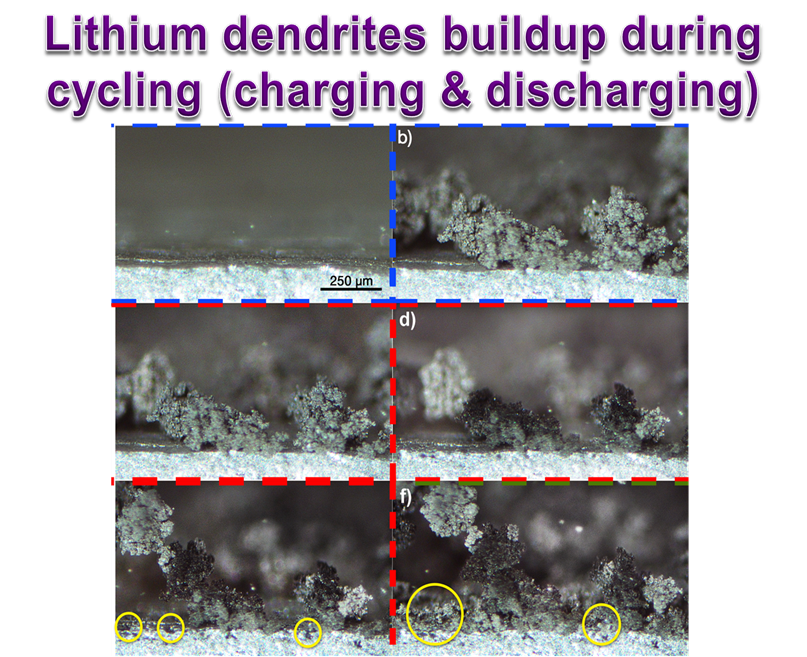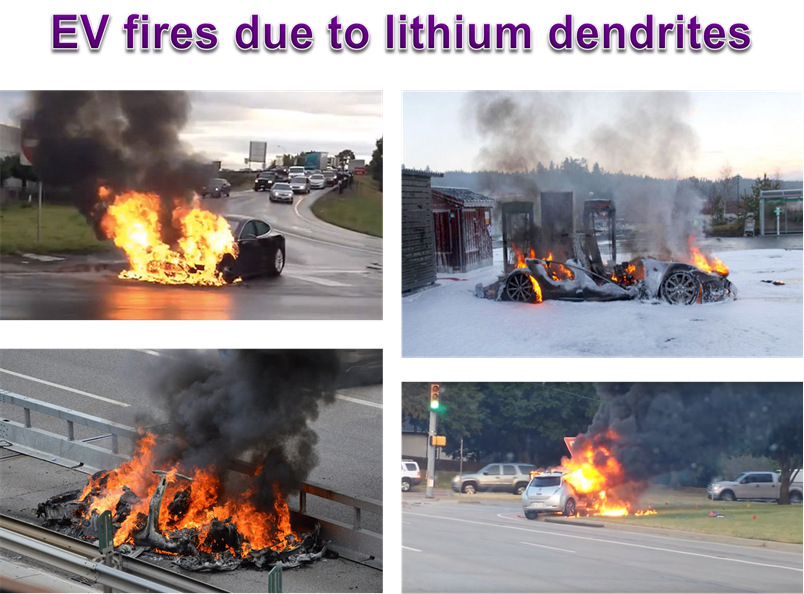 Seat Occupancy Radar Sensor (SORS)
Seat Occupancy Radar Sensor (SORS) for preventing horrible children deaths from a heatstroke in hot cars, misuse of inflated dolls to fool carpool lane rules, and airbag activation for nonoccupied seat.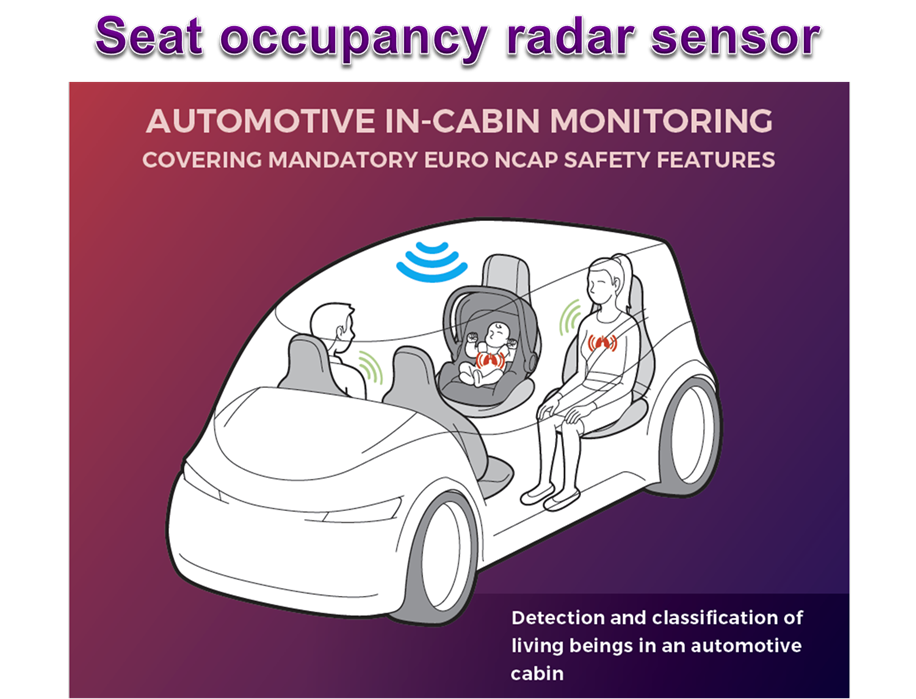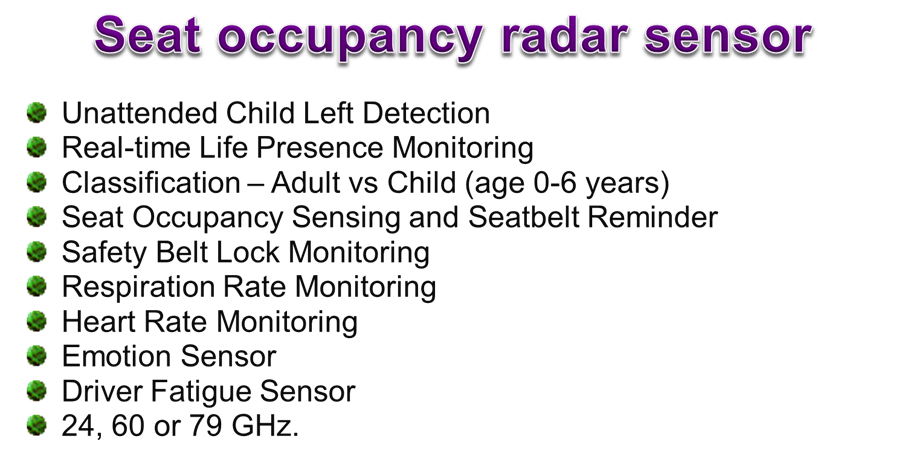 Intelligent Speed Assistance (ISA) retrofit solutions for cities and regions
Speed sign recognition by vehicle camera and accurate maps with the position of speed signs, will improve traffic safety in cities, especially nearby schools and hospitals.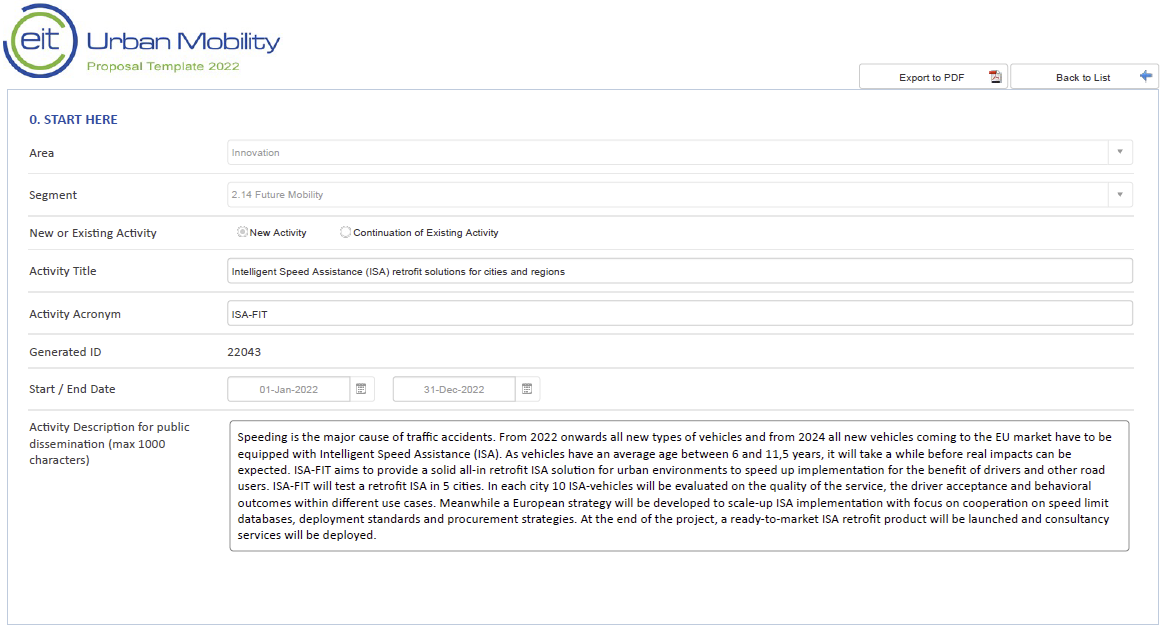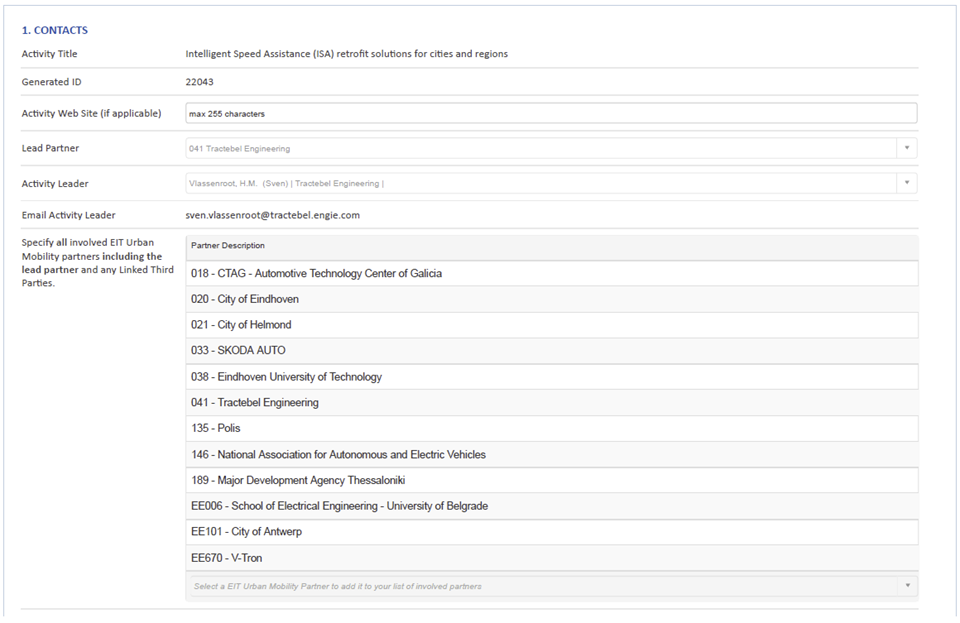 Simulation of traffic flow to reduce consequences of traffic restrictions due to temporary road obstacles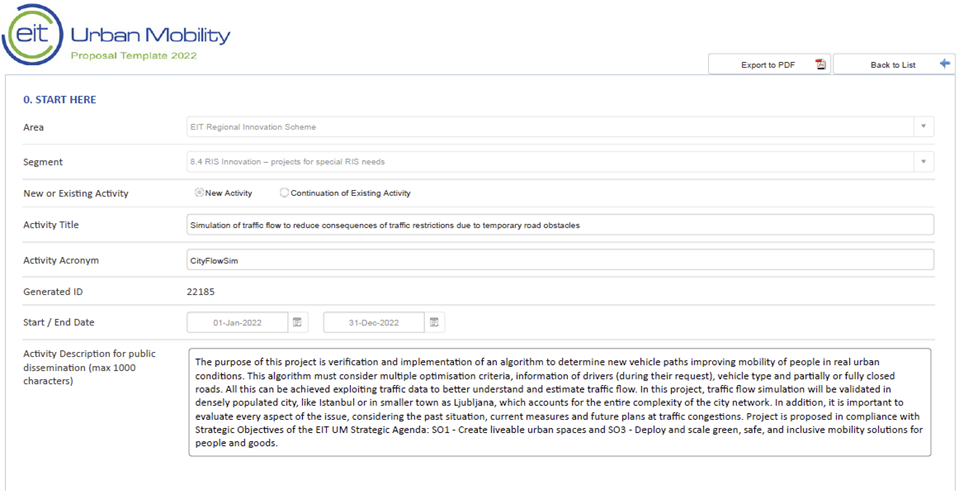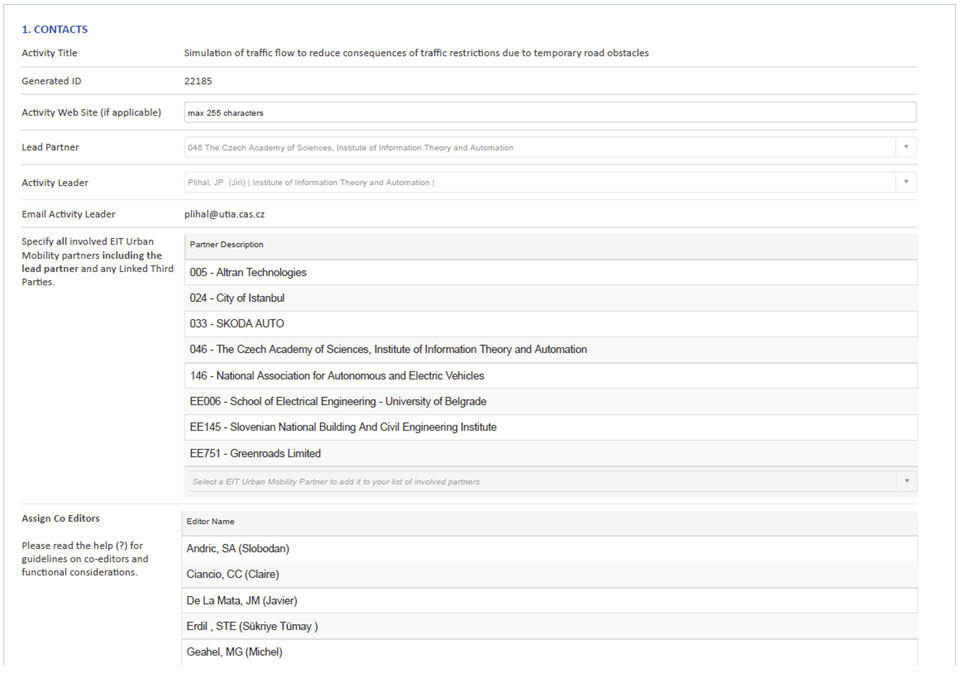 Thermoelectric concrete for decreasing albedo and energy harvesting in RIS cities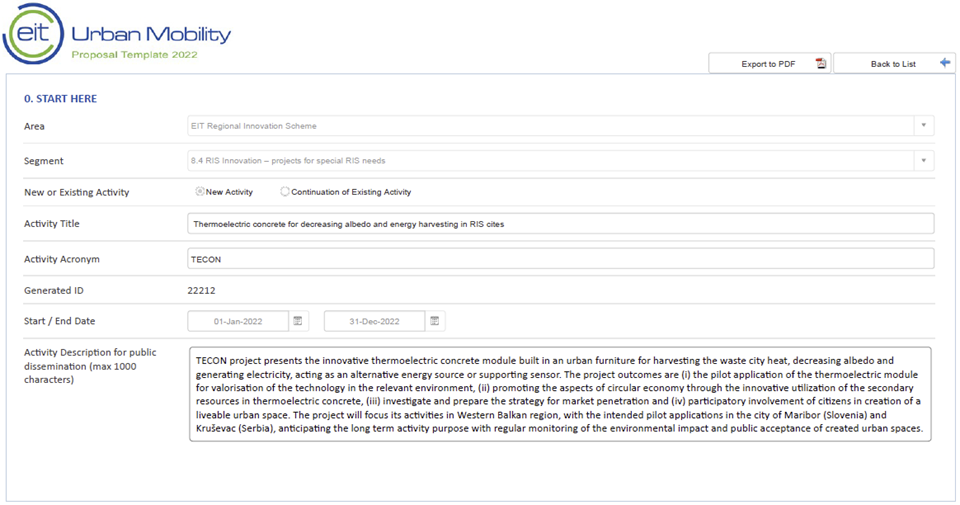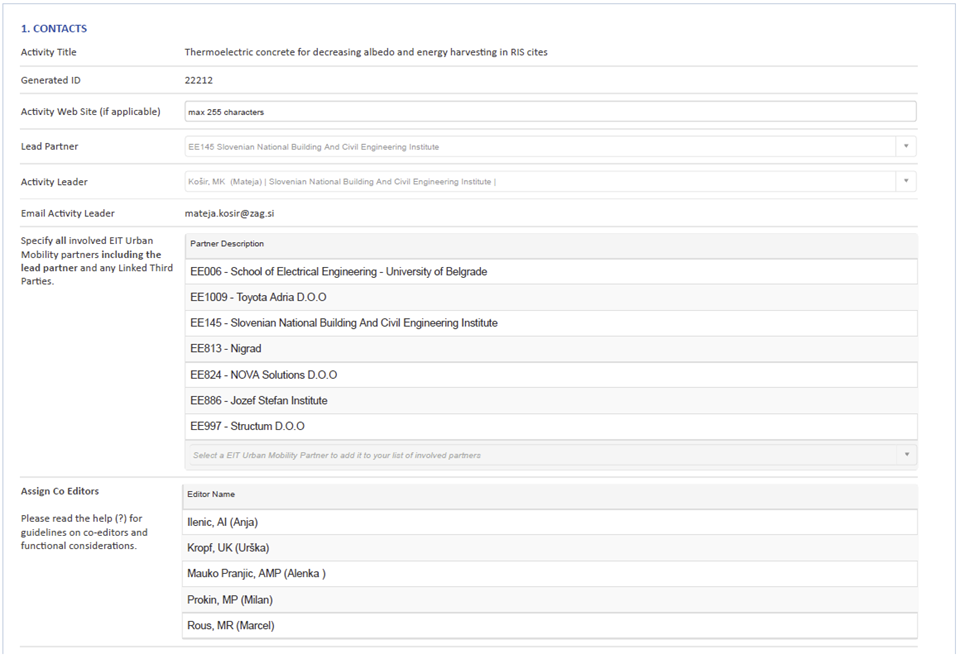 Serbia electro retrofit for urban mobility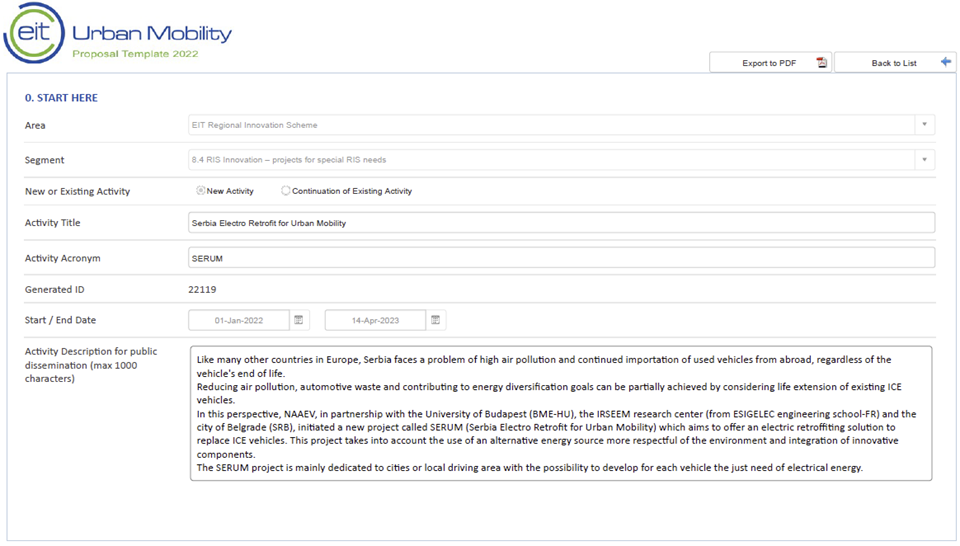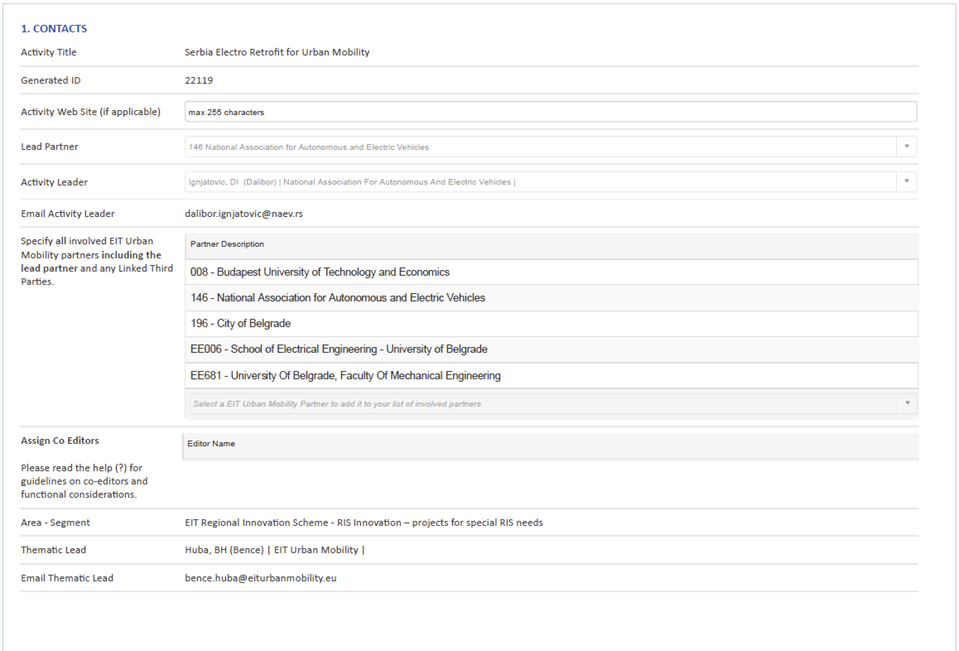 ---
---

NAAEV je zajedno sa Akademijom Inženjerskih Nauka Srbije/AINS i Udruženjem Inženjera Elektrotehnike Srbije/UDIES, kao i svojim akademskim, tehnološkim i korporativnim partnerima,  inicirao nekoliko izuzetno zanimljivih i kompleksnih projekata iz oblasti e-mobilnosti, infrastrukture i autonomnog transporta. Posmatramo to kao strateški put i usmerenje naučnih i privrednih potencijala Republike Srbije ka značajnom tehnološkom napretku.
"E-MOBILITY CLOUD CENTAR" // AWARD WINNER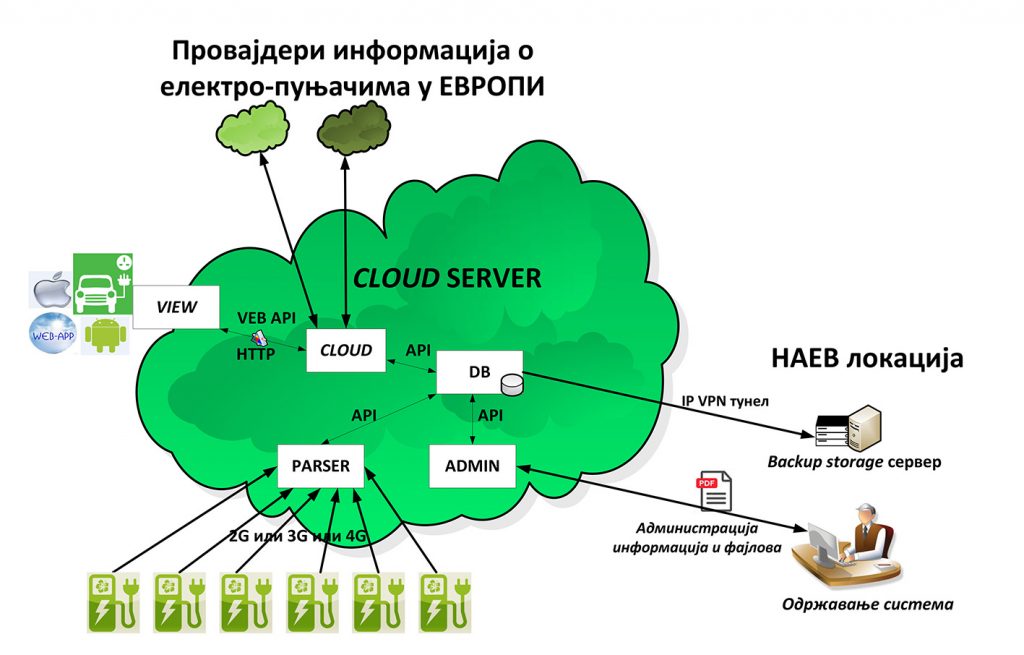 Prema svim pokazateljima, u zemljama EU povećanje broja električnih vozila direktno je uslovljeno instalacijom neophodne e-infrastrukture, adekvatnim setom državnih subvencija i pogodnosti, kao i uspostavljanjem integrisanog ICT i komunikacionog sistema koji integriše sve učesnike. U pogledu izgradjene e-infrastrukture Srbija značajno zaostaje za zemljama EU, a informacije o infrastrukturi koju poseduje su neažurne i nedostupne.
Nacionalna Asocijacija Autonomnih i Električnih Vozila/NAAEV, AINS/Akademija Inženjerskih Nauka Srbije i UDIES/ Udruženje Inženjera Elektrotehnike Srbije pokrenuli su projekat sa ciljem uspostavljanja otvorene, standardizovane, digitalne mreže za punjenje električnih vozila koja integriše sve učesnike e-transporta na teritoriji Republike Srbije. Softverska platforma koja se predlaže, pod radnim nazivom "e-mobility Cloud Centar" pružiće mogućnost vozačima električnih vozila da kroz iOS, Android i Web aplikacije dobiju precizan uvid u pozicije svih punjača na teritoriji RS, kao i rastojanje/navigaciju do najbližeg punjača, njegove karakteristike/ podržane utičnice, radno vreme, trenutno stanje zauzeća i mogućnost rezervacije, kao i obaveštenje o mogućem načinu plaćanja. Uz mogućnost korišćenja "planera putovanja" vozačima će se olakšati planiranje putovanja i omogućiti značajna ušteda vremena, kako u zemlji tako i u inostranstvu. Strateški značaj ovakvog koncepta umrežavanja punjača u jedinstven distributivni sistem pun efekat dobija sa povećanjem broja električnih vozila, odnosno širenjem prateće infrastrukture, jer će tako postavljen moći da preuzme nadzor i upravljanje nad celim sistemom.
Ukoliko bi se implementirao na predloženi način, ovaj "e-mobility Cloud Centar" bio bi karika evropskog e-infrastrukturnog sistema jer bi kroz e-roaming platformu podrazumevao integraciju i mogućnost korišćenja podataka o punjačima evropskih operatera i provajdera e-infrastrukture.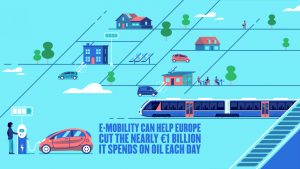 Značajne benefite od ove softverske platforme imaće i svi domaći, sadašnji i budući operateri i provajderi e-infrastrukture, jer bi se lako integrisali u ovaj jedinstven distributivni sistem. Njima bi bilo omogućeno da korišćenjem ove platforme, u realnom vremenu, preko Centra mogu da dobijaju redovne finansijske izveštaje (dnevne i mesečne) o korišćenju njihovih punjača, odnosno o količini isporučene energije, čime je moguće egzaktno meriti rezultate e-mobilitija na supstituciji fosilnih goriva. Prema utvrdjenoj dinamici implementacija pilot projekta je planirana do 30.11.2021. Pilot projekat obuhvata instalaciju tri testna smart punjača SICHARGE CC AC(2X22kW), koji će biti instalirani na tri definisane lokacije i koristiti isključivo čistu zelenu energiju iz obnovljivih izvora(OIE). Na ovaj način će se dobiti kompletna testna platforma za realizaciju projekta i istovremeno konkretno uticati na svest svih učesnika sa jasnim naglaskom da u ove svrhe treba koristiti energiju iz OIE, što jedino može dovesti do realnog smanjenja emisije GHG.
U zavisnosti od dinamike realizacije svih faza projekta, Upravni odbori NAAEV-a, AINS-a i UDIES-a će kroz redovne izveštaje informisati svoje članove i javnost.
Ova projektna ideja je nagradjena na javnom konkursu "Climate Smart Urban Development Challenge-Innovation Challenge, koji zajedno podržavaju Ministarstvo za zaštitu životne sredine RS i UNDP/United Nations Development program, uz finansijsku podršku GEF-a/Global Environment Facility. Osim nagrade, dalji razvoj projekta i njegova implementacija biće podržani organizaciono, stručno i finansijski.
"5G R&D I TEST CENTAR ZA AUTONOMNA VOZILA I DRONOVE"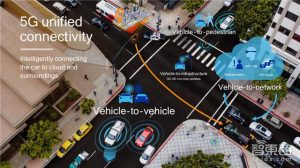 Automobili bez vozača još uvek nisu prisutni na našim drumovima. Obzirom na dinamiku razvoja ove oblasti prognoze stručnjaka iz auto industrije govore da će se to desiti brže nego što očekujemo.
Prema analizama vodećih konsultantskih kuća ova tehnologija će u budućnosti u značajnoj meri smanjiti broj poginulih u automobilskim nesrećama, omogućiti ljudima više vremena za različite društvene sadržaje kao i osloboditi značajan obim prostora za parkiranje. Takođe, autonomna vozila će promeniti način na koji će funkcionisati osiguravajuća društva i drastično smanjiti poslove u logističkoj industriji. Ovo je samo mali deo stvari koje će sa sobom doneti ova tehnologija.
Određen broj zemalja u svetu danas već ozbiljno radi na razvoju ove tehnologije. Gde je Srbija u tome?
Da bi se ovakav koncept razvio tj. da bi ova tehnologija došla do svoje pune implementacije potrebna je sinergija proizvođača telekomunikacione i energetske opreme, proizvođača automobila, operatera i provajdera servisa mobilne telefonije, vodećih naučno-istraživačkih organizacija, nadležnih državnih službi, kao i drugih organizacija koje mogu naći svoj interes u okviru ovog kompleksnog projekta. Ovakav testni centar se može koristiti i za funkcionalno testiranje dronova kao prevoznih sredstava za distribuciju robe, nadzora, uspostavljanja napredne komunikacione infrastrukture, itd.
Nacionalna Asocijacija Autonomnih i Električnih Vozila, Akademija Inženjerskih Nauka Srbije i Udruženje Inženjera Elektrotehnike Srbije, su kao inicijatori i koordinatori, sa svojim akademskim, tehnološkim i korporativnim Partnerima pokrenuli Projekat "5G R&D i test Centar za autonomna vozila i dronove".Idejno rešenje je uradio kreativni tim mladih stručnjaka sa ETF-a, Saobraćajnog i Mašinskog fakulteta Univerziteta iz Beograda. Konzorcijum je otvoren za sve koji u ovom projektu sagledavaju svoj interes a mogu doprineti njegovoj kvalitetnoj i bržoj realizaciji.
Prema mogućoj dinamici izrada generalnog projekta i prethodne studije opravdanosti za izabranu lokaciju mogla bi da bude završena do 20.12.2021 a realizacija Faze I projekta bi u takvoj situaciji bila pokrenuta u prvoj polovinu 2022 godine. Preduslov za ovakvu dinamiku su definisanje lokacije i obezbedjenje adekvatnih finansijskih sredstava do 01.10.2021.
BG-ZERO EMISSION
Nacionalna Asocijacija Autonomnih i Električnih Vozila (NAAEV) inicirala je Projekat pod radnim naslovom "BG – Zero Emission". U fazi smo definisanja i autorizacije Projekta i njegovih faza. Za završetak faze I – Planiranje Projekta, utvrđen je rok 30.04.2022.
Faza I – Planiranje Projekta uključuje:
Utvrđivanje ciljeva Projekta
Definisanje obima Projekta
Akcioni plan
U koordinaciji sa našim partnerima i drugim zainteresovanim stranama biće definisana finalna dinamika kompletne realizacije Projekta. Shodno dinamici realizacije svake faze Projekta, Upravni odbor NAAEV-a će kroz redovne izveštaje informisati javnost o statusu i razvoju Projekta.
ZELENE OAZE SRBIJE
Nacionalna Asocijacija Autonomnih i Električnih Vozila (NAAEV) pokreće inicijativu za izbor devet kulturno-turističkih centara Srbije budućih učesnika Projekta "Zelene oaze Srbije" (kulturno-turistički centri Srbije bez štetnih gasova i buke vozila 2021/2023).
Osnovni cilj Projekta je doprinos promovisanju uspostavljanja održivog kvaliteta vazduha i umanjenja buke motornih vozila kroz sagledavanje svih opcija zagadjenja i degradacije životne sredine.
Izbor gradova/mesta učesnika kao i partnera Projekta biće završen do 01.04.2022. a izrada Studije izvodljivosti do 01.10.2022.god. Izgradnja po jedne stanice za punjenje električnih vozila u izabranim mestima u toku 2022. i 2023. godine stvorila bi preduslove za nastavak i širenje ovog Projekta.
Shodno dinamici realizacije svake faze Projekta, Upravni odbor NAAEV-a će kroz redovne izveštaje informisati javnost o statusu i razvoju Projekta.
IDEJNO REŠENJE AUTONOMNE STANICE ZA PUNJENJE e-VOZILA
Izgradnja infrastrukture za napajanje e-vozila jedan je od strateških preduslova za njihovu veću i efikasniju upotrebu. Cilj ovog idejnog rešenja je razvoj i izgradnja autonomne stanice za napajanje e-vozila, zasnovane na obnovljivim izvorima energije.
Idejno rešenje bi se zasnivalo na korišćenju energije sunca i vetra kao pomoćnih. izvora energije. Različiti proizvodi biomase (biodizel, bioalkoholi i biogas) koji se takodje mogu koristiti za pogon e-vozila, razmatraće se kao dodatni nosioci energije kojom bi se mogla direktno puniti e-vozila. Takodje, vršila bi se elektroliza vode u optimizovanim elektrolizerima u cilju dobijanja (skladištenja) vodonika za napajanje e-vozila sa gorivim galvanskim spregovima. Biće tretirana i reforming reakcija biogoriva u cilju dobijanja vodonika a za akumulaciju energije iz oba izvora razmatraće će se protočni redoks akumulatori.
U okviru ovog idejnog resenja izvršiće se tehno-ekonomska analiza pojedinih celina, stepen efikasnosti pojedinih procesa i biće dat predlog kapaciteta i energetski bilans za male, srednje i velike autonomne stanice. U koliko dinamika finansiranja bude adekvatno pratila sve razvojne faze, pilot projekat će biti realizovan do 30.10.2022. godine.